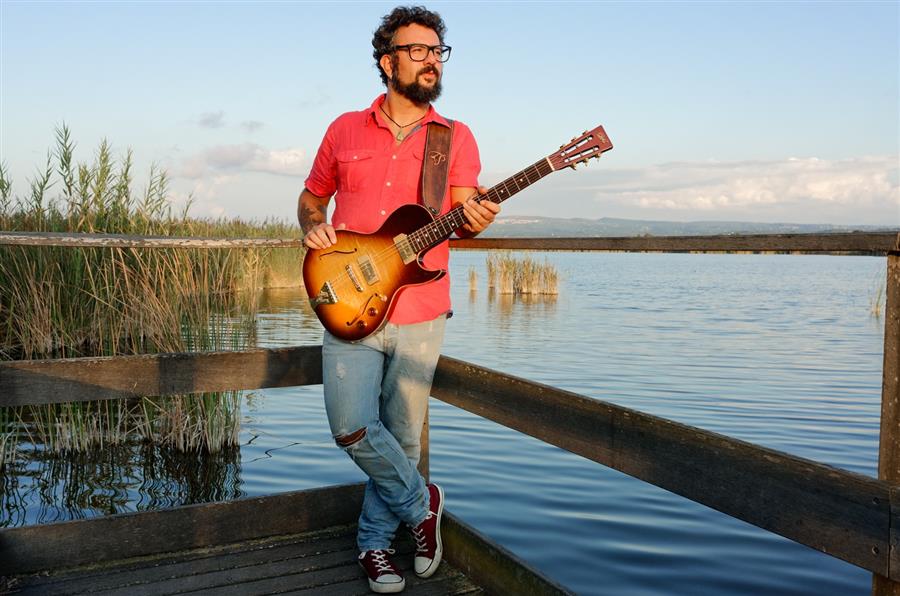 Francesco Piu is een uit Sardinië afkomstige gitarist én multi-instrumentalist wanneer het om akoestische snaarinstrumenten gaat. Van akoestische gitaar over dobro, banjo, weissenborn tot lap steel. Ook niet uitzonderlijk is dat Piu zijn blues graag doorspekt met funk en rock. Na 'Blues Journey' [2007] volgde in 2012 'Ma-Moo Tones' (ingeblikt met Keb' Mo' als producer), een woordspeling op de traditionele Sardeense maskers, de mamuthones. Het is de kruisbestuiving die hij nastreeft van zijn eigen Sardeense roots met zijn geliefde Americana. Wij horen vooral die laatste, maar da's uiteraard geen bezwaar als dat deskundig en liefdevol gebeurt. 'Peace & Groove' volgde in 2016 en in 2018 'The Cann O'Now Sessions', die Piu samendeed en opnam met de Peace & Groove Band.
Piu deed al vaak het voorprogramma van verschillende Amerikaanse "groten" in het genre zoals Johnny Winter, Jimmie Vaughan, Robert Cray, Charlie Musselwhite, The Derek Trucks Band, The Fabulous Thunderbirds en alle Italiaanse concerten van de "John Mayall 85th Anniversary Tour". Met een aantal van hen deelde hij het podium. Doordat hij in eigen land een wedstrijd won, mocht Francesco Italië vertegenwoordigen in de IBC in Memphis, TN.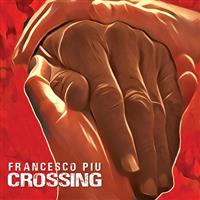 'Crossing (The Music of Robert Johnson)' [2019]:
 "A long trip, the past and the present, crossing the same road…"
Met zijn vierde (en recente) studio album 'Crossing' brengt Francesco Piu Robert Johnson naar de Middellandse Zee. Met zijn stem en gitaar, kleurt hij zijn songs met Afrikaanse en Midden-Oosterse percussie, Arabische en Griekse strijkers, elektronica en eeuwenoude geluiden van Sardinië. Hij zelf speelt op een oed (een peervormig snaarinstrument uit het Midden-Oosten, een voorloper van de luit), kalebas, bouzouki en tamboerijn (de Gavoi, Sardinië).
De opnames gebeurden in aanwezigheid van prestigieuze gasten zoals Antonello Salis (accordeon, fluit), Bruno Piccinnu (kalebas, riq tamboerijn, djembé, daf frametrommel), Franziscu Pilu (pipiolo accordeon), Gavino Murgia (bas), Gino Marielli (hang drum), Lino Muoio (mandoline), Marco Pandolfi (harmonica), Paolo Succu (drums, darboeka, djembé) en DJ Cris (samples). 
Francesco Piu probeerde de Mississippi blues van Robert Johnson (in nummers als "Come On In My Kitchen" – "Stop Breaking Me Downl" – "Crossroads Blues" – "They're Red Hot" – "If I Had a Possession Over Judgement Day" en "Love in Vain") te mengen met Afrikaanse percussies en voorouderlijke geluiden van Sardinië, met de snaren van de oed en bouzouki, die trillen aan de oevers van de Mare Nostrum. Besmet door een snufje elektronica vertegenwoordigde het instrumentarium een mengeling van culturen, die de mens vergezellen en verrijken, van zijn verschijning op aarde tot heden.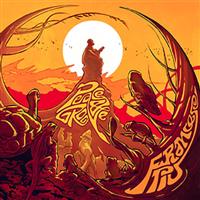 'Peace & Groove'
'Peace & Groove' is het derde studio album van Francesco Piu. Het is geweten en niet uitzonderlijk dat Piu, zoals hier, zijn blues graag doorspekt met funk, soul, gospel en andere invloeden. In de zes nummers die hij met Salvatore Niffoi voor het album schreef is dit het meest duidelijk. De andere nummers waarmee hij het album aanvult zijn de traditional/gospel "Black Woman" (waarop hij in de achtergrond de steun krijgt van Gavino Riva, Samuele Marchisio & Ilenia Romano), "All the Love" (van Patricia Cathcart & Tuck Andress), de Van Morrison compositie "Rough God Goes Riding" en "Give Peace a Chance", een Leon Russell antwoord uit 1970 op de Lennon/McCartney versie uit 1969, die hier heel wat New Orléans invloeden kent. In dit laatste, de hemel ingeblazen door Paolo Scodonio (tuba), Salvatore Moraccini (trombone) en Antonio Meloni (trompet). 
"Hold On" de eerste original en opener is een funky gospelnummer. In "You Feed My Soul" zit hoorbaar meer soul en "My Eyes Won't See No More" drijft rustig, maar erg donker op een reggae deuntje. Wil je het opnieuw wat meer funky, dan is er "In the Cage of Your Love", "Mother" drijft op herinneringen en "Crumbled Stones" op hoop.
Met 'Peace & Groove' laat Francesco Piu zich van zijn gekende kant horen. Hij is duidelijk de artiest die naast blues ook soul en funk als toetjes lust. Dat hem dit bevalt laat hij horen en laten wij ons ook graag smaken.
" We know Francesco Piu as an artist and a Chameleon, who throws with the greatest of ease the necessary soul, funk and gospel in his songs. On his new release 'Crossing', he colours his songs with African and Middle Eastern percussion, Arabic and Greek strings, electronics and ancient sounds of Sardinia... " (ESC for Rootstime.be)
Eric Schuurmans
10 cd's te winnen!
Wil je daar kans op maken, dan mail je ons gewoon even:
je naam, je adres en de vermelding: FRANCESCO PIU
Binnen een aantal weken wordt uit alle inzendingen de gelukkigen getrokken.
Wij hopen dat u massaal Rootstime - hier - zult mailen
De winnaars worden per mail verwittigd.
Album track list 'Crossing (the Same Road – The Music of Robert Johnson)':
01. Come On In My Kitchen (Bruno Piccinnu: riqq, calebash / Gavino Murgia: tenor bass / Francesco Ogana: synth bass / Paolo Succu: djembe / Gavino Riva: bass, b-vocs / DJ Cris: electronics, samples) - 02. Me and the Devil: Marco Pandolfi (harp / Gino Marielli: hang drum / DJ Cris: samples / Gavino Murgia: tenor bass / Gavino Riva: bass / Bruno Piccinnu: djembe, daf / Paolo Succo: darbuka / Silvio Centamore: e- drums / Alessandro Quartu: pipiolu) - 03. Stop Breaking Down (Allessandro Quartu: launeddas / Bruno Piccinnu: calabash, djembe / PaoloSuccu: yambu) - 04. From Four Til' Late (Gino Marielli: hang drum / Jally Tamba: kora / Silvio Centamore: drums, shakers) - 05. Stones in My Passway (DJ Cris: scratches, samples / Bruno Piccinnu: calebasse / Giuseppe Loriga: e- drums) - 06. They're Red Hot (Antonello Salis: accordion, Whistle / Lino Muoio: mandolin / Elisa Carta, Rita Casiddu, Denise Gueye & Gavino Riva: b-vocs / Denise Gueye: zaghrouta / Franziscu Pilu: pipiolu / Bruno Piccinnu: riqq, darbuka, djembe / Jally Tamba: kora / Paolo Succu: yambu, triangle, tambourine / Emma Piu: laughs) - 07. Crossroads Blues (Bruno Piccinnu: riqq, calebasse / Gianfranco Marongiu: djembe) - 08. Hellhound On My Trail (Bruno Piccinnu: djembe, darbuka, daf / Gavino Murgia: tenor bass / Gavino Riva: b-vocs / DJ Cris: samples / Francesco Ogana: e- drums, synth bass / Silvio Centamore: shakers / Allessandro Quartu: pipiolu) - 09. If I Had a Possession Over Judgement Day (Stefano Romano: launeddas / Bruno Piccinnu: daf, djembe, tar, shakers / Paolo Succu: djembe / Francesco Ogana: samples) - 10. Love In Vain (Antonello Salis: accordion, whistle / Bruno Piccinnu: djembe, udu drums, shakers / Paolo Succu: tambourine de Gavoi)
Words/music © 2019 by: Robert Johnson, arranged by Francesco Piu - Produced by: The Blues Place
Album line-up:
Francesco Piu: vocs, oud (1,3,7), e- guitar, calebasse (1), bouzouki, tambourine de Gavoi (3,7),  dobro (4), lap steel (7), claps / Fabrizio Leoni: bass (3,5,7), double bass (4,10) / Silvio Centamore: drums (1,7,9)
& other musicians as noted (after the song)
Album track list 'Peace & Groove' [2016]:
01. Hold On - 02. You Feed My Soul - 03. My Eyes Won't See No More - 04. In the Cage of Your Love - 05. Mother – 06. Black Woman [traditional] - 07. All the Love [Patricia Cathcart Andress / Tuck Andress] - 08. Crumbled Stones - 09. Rough God Goes Riding [Van Morrison] - 10. Give Peace a Chance [Leon Russell]
Words/music © 2019 by: Francesco Piu, Salvatore Niffoi, unless where else [noted] - Produced by: Francesco Piu
Album line-up:
Francesco Piu: vocs, a-, e-, lap steel & resonator guitar, weissenborn, banjo, bouzuki / Drums: Mauro Cau / Bass: Simone Scanu / B-vocs: Gavino Riva, Samuele Marchisio, Rita Casiddu (1,4,10), Mariangela Demurtas (2), Ilenia Romano (3,5,6), Lelle Piu (10) / Rap vocals: Matteo Lombardo (voodoo monster) / Hammond organ: Gianmario Jim Solinas (1), Max Tempia (2), Michele Papadia (3) / Wurlitzer: Max Tempia / Launeddas: Andrea Pisu / Double bass: Antonio Papa / Congas: Gianfranco Marongiu / Trombone: Salvatore Moracini (4,10), Nicola Ambrosino (4) / Trumpet: Antonio Meloni / Harmonica: Davide Speranza (5), Dave Moretti (9) / Tuba: Paolo Scodino / Clarinet: Raffaele Apeddu / Percussions: Giovanni Gaias (2), Lorenzo Migheli (5), Silvio Centamore (3), Omar Pintus (10), Federico Canu (10), Sergio Intelisano (3) / Washboard: JJ Galmoz
Discography Francesco Piu:
Crossing [2019] | The Cann O'Now Sessions, by Francesco Piu Peace & Groove Band [2018] | Peace & Groove [2016] | Live at Bloom [2014] | Ma-Moo Tones [2012] | Live At Amigdala Theatre, by Francesco Piu Trio [2010] | Blues Journey [2007] |