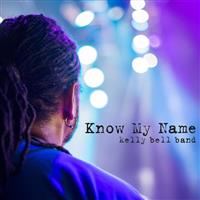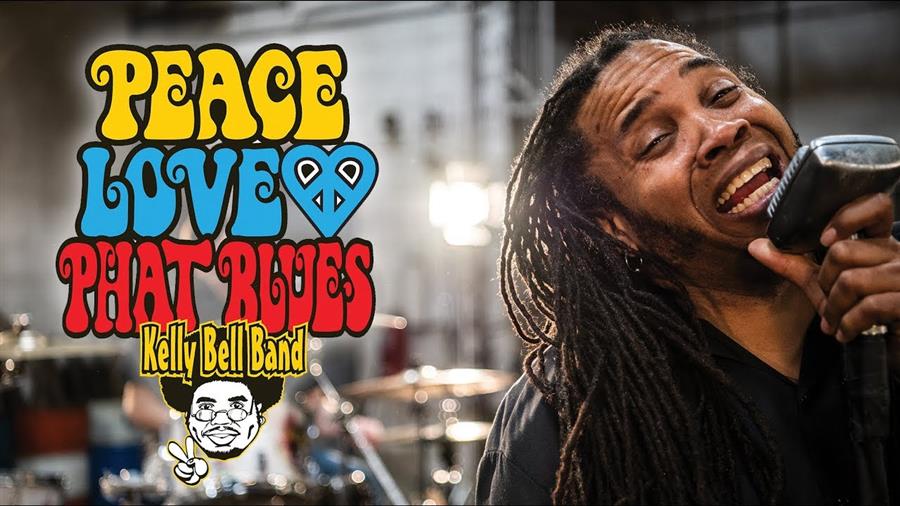 In de pers omschrijft men de Kelly Bell Band (KBB) als "Een van de meest genre-uitbreidende acts in de bluesscene van vandaag. Wie anders kan elementen van hiphop, funk en blues combineren?...". De band werd opgericht in 1995 in Baltimore, MD, oorspronkelijk als begeleidingsband van r'n'r-pionier, Bo Diddley. KBB heeft ondertussen de wereld rondgereisd om hun fans te vermaken in Japan, Spanje, Italië, Griekenland, Cuba, Duitsland en meer.
KBB won twee prestigieuze Maryland Music Awards, waaronder "Best Blues Band". In 2018 werden ze genomineerd voor "Music Icon" en twaalf jaar op rij werd KBB in de regio Midden-Atlantische Oceaan uitgeroepen tot "Best Bluesband".Kelly Bell aka "The Bluesman", wordt gebackt door zanger Rahsaan "Wordslave" Eldridge, Ryan Fowler en Eric Robinson (gitaar), Frankie Hernandez (bas), John Robert Buell (drums) en Dane Paul Russell (mondharmonica).
Eind april verscheen 'Know My Name', het nieuwe album van de Kelly Bell Band. Orgeltonen (Kirk Myers) zetten aan in de opener "Long Train", een funky, strakke midtempo bluesrocker, gevolgd door gitaren (Ryan Fowler & Eric Robinson) en een huilende mondhamonicap (Dane Paul Rusell). Heel verschillend is daarna "Last $4", een swingende jumpblues met mondharmonica en fraaie, door Zack Smith gearrangeerde blazersarrangementen. Ingetogen is "First Moments" met mooie zang en inbreng van de Phat Blues Horn Section. In de snelle rocker "Good Thing" is het dan weer tempo maken met de gitaren, de strakke ritmesectie, blazers, backing vocals en opnieuw de huilende harp. De klok slaat tegelijk funk en soul in "You Don't Know". Het titelnummer is een mooie soulblues ballade die heel rustig begint maar explosief eindigt. Na de shuffle "I'm Gone" is het in de stevige bluesrocker "Dead Man Walking" (een nummer waaraan Adam Lacarino meeschreef) weer tijd voor de vette gitaren en de meerstemmige zang. De meerstemmige zang is er ook naast de huilende harp in "Things Just Ain't The Same". In het funky en groovy "P.H.A.T. Blues" is naast de blazers de pompende bas van Franky Hernandez de smaakmaker. Na "Gimmick Infringement", een intermezzo van zes seconden!, is "Every Time" heel warm en soulvol. De titel van het slotnummer "In The Late Hours" dekt de lading helemaal. Deze bijna acht minuten durende prachtige jazzy bluesballade met de ingetogen zang en de knappe saxsolo, is een mooie afsluiter. Een nummer, uitermate geschikt voor de late uurtjes.
De Kelly Bell Band is een topband die inderdaad niet graag binnen de lijntjes kleurt. Dit is out-of-the-box-blues voor een breed publiek die het graag funky en wat swingend heeft.
" 'Know My Name' by the Kelly Bell Band is out-of-the-box blues for a wide audience that likes it funky and a bit swinging… " (ESC for Rootstime.be)
Eric Schuurmans
10 cd's te winnen!
Wil je daar kans op maken, dan mail je ons gewoon even:
je naam, je adres en de vermelding: KELLY BELL BAND
Binnen een aantal weken wordt uit alle inzendingen de gelukkigen getrokken.
Wij hopen dat u massaal Rootstime - hier - zult mailen
De winnaars worden per mail verwittigd.
Album track list:
01. Long Train - 02. Last $4 - 03. First Moments - 04. Good Thing [with Brooks Long] - 05. You Don't Know - 06. Know My Name - 07. I'm Gone! - 08. Dead Man Walking [with Adam Lacarino of Legion] - 09. Just Ain't the Same - 10. P.H.A.T. Blues - 11. Gimmick Infringement - 12. Everytime - 13. In the Late Hours
Words/music © 2019 by: The KBB, unless where else [noted] - Produced by: Kelly Bell, Steve "over 40" Wright & Ryan Fowler
Album line-up:
Kelly Bell aka "The Bluesman": vocs, percussion / Dane Paul Russell: harmonica / Frankie Hernandez: bass, vocs / John Robert Buell: drums, vocs /
Rahsaan "Wordslave" Eldridge: vocs, percussion / Ryan Fowler & Eric Robinson: guitar / Ira Mayfield Jr.: a- guitar / Kirk Meyers: keys, vocs / Russell McCray: alto sax
& Special Guests: Justin Schlegel & Adam Lacarino
Additional musicians: Bryan Ewald: guitar / Phat Blues Horn Section: Davidson Smith: trumpet, Leigh Pilzer: tenor & baritone sax, Todd Baldwin: trombone, Zack Smith: trumpet / Strings: Amy Shook: cello, viola, violin / Additional vocs: Kristin Lagana, Michelle Herring, Navasha Daya, Jill Davolio, Brooks Long, Julie Cymek; Dave Tieff, Ron Eldridge, Jamaal "Black Root" Collier
Discography Kelly Bell Band:
Know My Name [2019] | Quiet Waters: An Evening with The "Big" Band [2016] | Coming Home: Live At the 8x10 [2015] |  Too Far Gone [2014] | Should Have Been You [2012] | That's What's Up! [2008] | I'm Just Sayin' [2008] | Reincarnated [2007] | Live From The Recher Theatre...Finally! [2004]  |  Chasing The Sun [2002] | Ain't Like It Used to Be [2001] | Phat Blues Music [1999] |