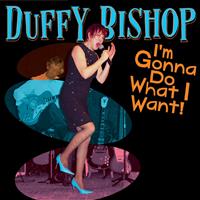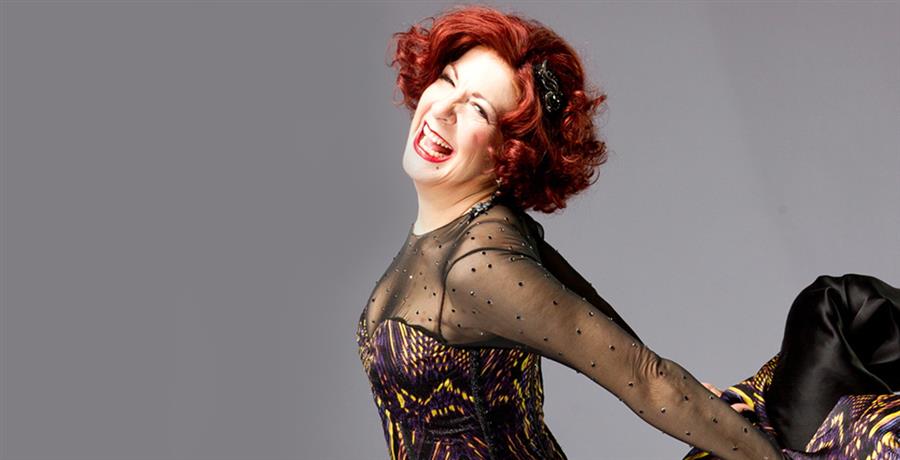 " After six years, Duffy is BACK!... "
Duffy Bishop, geboren in Redding, Californië, begon op haar zestiende met optreden in rockbands. Roadside Attraction, Toulouse Lautrec en The Rhythm Dogs waren er enkele van. In 1975 verhuisde ze naar Los Angeles en later naar Seattle. Ze vormde in 1985 met Chris(topher) Carlson de Duffy Bishop Band. In 1991 speelde ze de rol van Janis Joplin in een toneelstuk en tourde ze door Japan met Big Brother & The Holding Company. The Duffy Bishop Band hervormde en toerde de wereld rond. Zij en Carlson trouwden in 1994 en verhuisden naar Portland. Bishop opende voor Roy Orbison, John Lee Hooker, Lou Rawls, Chicago en Etta James. Ze stond op het podium met Ruth Brown, Clarence "Gatemouth" Brown, Bonnie Raitt, Bo Diddley, Bobby "Blue" Bland en Shemekia Copeland.
Een documentaire over haar leven "Who is Duffy Bishop and Why is She Not World Famous?" werd uitgebracht in 2010. Haar laatste album 'Find Your Way Home' verscheen in 2014. De opvolger, 'I'm Gonna Do What I Want!' is niet alleen het eerste album van Duffy Bishop sinds haar verhuis naar Florida, het is ook haar eerste in zes jaar. Het is leuk, het is grillig en het is pure Duffy Bishop door en door. Naast Duffy stonden ​​haar man Chris Carlson (gitaar), Alex Richman (keys), Rusty Springfield (bas) en Paul Unsworth (drums) in de studio. Gasten zijn onder meer Greg Wiler op sax, Rob Ellis Peck op harp en Dave Fleschner op orgel. Duffy, Chris en ingenieur Jim DeVito waren de producers tijdens de opnames in de Retrophonics Studio's in Crescent Beach, Florida.
De meeste nummers op Bishop's negende album zijn eigen nummers, een nummer schreef drummer Unsworth en vier nummers zijn covers. De opener, het eigenzinnige titelnummer, met Fleschner op saxofoon, Richman op piano en een fantastische gitaarsolo van Carlson, werd geschreven door Carlson. Duffy doet het daarna vocaal opnieuw erg goed op Paul deLay's "Love Grown Cold". Het nummer werd in 2001 door deLay opgenomen op zijn album 'Heavy Rotation' (Evidence Records). Paul deLay (1952-2007) was een blueszanger en -harpist en wordt gemist door de blues gemeenschap van The Great Northwest en door iedereen die hem kende. In het hysterische "69 Years Old" zet Duffy alles op zijn kop als ze het heeft over nieuwe minnaar die 69 is, maar "manieren heeft als een middelbare schooljongen…". "Must be My Fault" is van Tom Le Grand en zou nog nooit eerder opgenomen zijn en de ballade "My Road is Not Wide" schreef reggae-superstar Lloyd Brown. De Amerikaanse zangeres en songwriter Lesley Gore (1946-2015) nam in 1963 "You Don't Own Me" op. Het is een nummer van het duo John Medora en David White. Velen zullen hen kennen van "At The Hop" (1957) dat ze voor Danny & The Juniors schreven. Waar André Hazes zijn kaas haalde voor "Zeg Maar Niets Meer" is ook duidelijk. Carlson's "One Time" is een rocker met een Texaans gevoel en uitstekende piano. In Duffy's "Whistle Callin'" zit een portie vervormde zang, harp en slide-gitaar. Het tempo verhoogt behoorlijk terwijl Duffy zich door het hectische slotgedeelte schreeuwt. Drummer Paul Unsworth's "The New Song" sluit het album akoestische af met een Frans chanson-gevoel.
'I'm Gonna Do What I Want' van Duffy Bishop biedt voldoende afwisseling en uitstekende nummers, om niet alleen de blues liefhebbers te kunnen laten genieten.
" Duffy Bishop's new release 'I'm Gonna Do What I Want' offers enough variety and excellent songs, not only to let the blues lovers enjoy... " (ESC for Rootstime.be)
Eric Schuurmans
10 cd's te winnen!
Wil je daar kans op maken, dan mail je ons gewoon even:
je naam, je adres en de vermelding: DUFFY BISHOP
Binnen een aantal weken wordt uit alle inzendingen de gelukkigen getrokken.
Wij hopen dat u massaal Rootstime - hier - zult mailen
De winnaars worden per mail verwittigd.
Album track list: 01. I'm Gonna Do What I Want! – 02. Love Grown Cold [Paul deLay] – 03. 69 Years Old – 04. Must be My Fault [Tom Le Grand] – 05. You Don't Own Me [John Medora / David White > Lesley Gore] - 06. One Time – 07. My Road Is Not Wide [Lloyd Brown] – 08. Whistle Callin' – 09. The New Song [Paul Unsworth] / Words/music © 2020 by: Dusty Bishop & Chris Carlson, or as [noted: 2,4,5,7,9] - Produced by: Duffy Bishop, Chris Carlson & Jim DeVito | Album line-up: Dusty Bishop: vocs / Chris Carlson: guitar / Alex Richman: keys / Rusty Springfield: bass / Paul Unsworth: drums & Guests: Greg Wiler: sax / Rob Ellis Peck: harmonica / Dave Fleschner: organ
Discography Duffy Bishop: I'm Gonna Do What I Want! [2020] | Find Your Way Home [2014] | Queen's Own Bootleg: Live [2008] | Christmas in Latte Land [2005] | Ooh Wee! [2003] | The Queen's Own Bootleg [2002] | Fly the Rocket [1999] | Back to the Bone [1996] | Bottled Oddities [1994] |