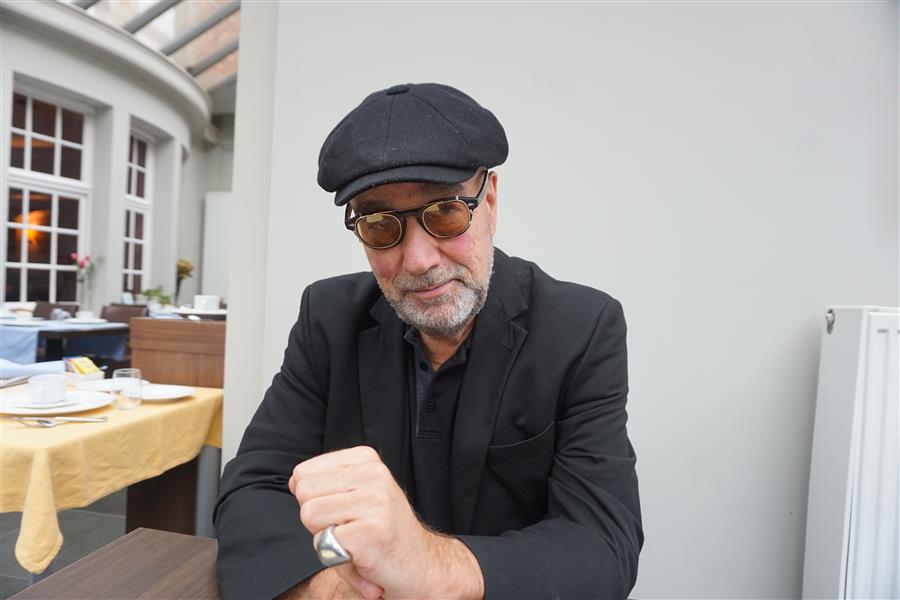 Fischer-Z is een Engelse band die al werd opgericht in 1977. Als 'brainy, quirky, energetic and hook-laden art punks' pasten ze goed tussen generatie/genre-genoten als XTC, Talking Heads, Wire and Mission Of Burma. Spil van de band was en is nog altijd de componist / zanger John Watts. Ten tijde van de opkomst van new wave- en post-punk-groepen verschijnt in 1979 het debuut-album "Word Salad" met o.a. de hit-single "The Worker". Een jaar later verschijnt "Going Deaf For A Living" met o.a. de live-klassiekers "Limbo" en "So Long" en in 1981 is er de release van hun bekendste album "Red Skies Over Paradise" met songs als "In England", "Berlin" en "Marliese". Dat jaar staan ze ook op het Pinkpop-podium. Een jaar eerder zijn ze al present op Torhout / Werchter.
Fischer-Z heeft in z'n 42-jarig bestaan veel commercieel succes gekend (met het uitbrengen van 20 albums, meer dan 2 miljoen album verkopen en 3.000 concerten over de hele wereld), maar werd de band toch ook vooral geroemd om z'n 'sharp tuneful songcraft, poetic lyrics, astute social and political commentary, on-point musicianship and experimental textures'. Nog steeds zit frontman John Watts, 'the heart and soul of the ever-evolving Fischer-Z', vol passie en dadingsdrang, en blijft Watts 'as pointedly literate, prolific, political and defiant as ever'. "I believe movement is life", zegt Watts. "I want to always keep moving and growing. After all, you're only as good as your latest stuff, and that's what keeps me going. This is not an oldies band! I'm an artist in words and music, and I consider it a massive privilege to be still writing songs and performing these live. I feel like I am doing my best stuff as I get older, and I still have the energy and that is fantastic".
Fischer-Z vindt het nog steeds een uitdaging om hun live-publiek te trakteren op bevlogen en artistiek verantwoorde vertolkingen van de favoriete tracks uit hun inmiddels immense catalogus, maar de band is ook nog steeds hun eigen geschiedenis aan het herschrijven door nieuwe muziek te componeren. Op 13 september  verscheen zijn  album "Swimming In Thunderstorms", en bevat enkel nieuwe songs; 'it's an album of now in song and spirit, with beefy, dreamy and poppy rock guitars, celestial atmospherics and arty and imaginative touches'. Dat Fischer-Z leeft als nooit tevoren zullen deze mannen nu bewijzen met hun tour die op 16 oktober in Heist-op-den-Berg van start gaat en de band naast België ook naar Nederland en vooral naar tal van plaatsen in Duitsland zal brengen. Reden genoeg voor Rootstime om deze vriendelijke liedjessmid ook wat vragen te stellen, en dit even voordat hij in Heist-op-den-Berg een maanden op voorhand uitverkocht concert zal geven.