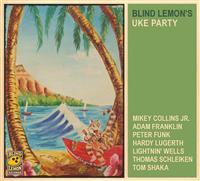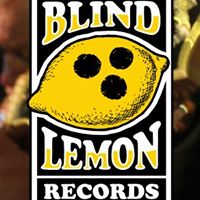 " No, it's NO toy, it's an INSTRUMENT!… "
De braguinha (of cavaquinho) is een instrument met 4 snaren die doorgaans een stemming heeft van een 4-snarige banjo. De braguinha wordt als slag- en solo-instrument gebruikt binnen Braziliaanse muziek zoals Samba-pagode en Samba-enredo. Het instrument vindt zijn oorsprong in Portugal. Zo'n 140 jaar geleden verhuisde de braguinha van Madeira naar Hawaii, waar ze een eigen versie, de "ukelele" (vertaald: de "springende vlo") bouwden. Aanvang negentienhonderd werd de ukelele erg populair in Noord-Amerika in folk, country, blues en jazz muziek. In Europa werd in de sixties het instrument vaak gebruikt in de Britse skiffle muziek. Momenteel is de ukelele nog altijd heel populair en verkrijgbaar in meerdere modellen en uitvoeringen (banjo, resonator, electric & baritone… ukelele). 

Blind Lemon Records (BLR) is een Duits label dat in 2012 opgericht werd. BLR is een label dat akoestische muziek van artiesten als Gerry Barnum (CA), Eleanor Ellis (US), David Evans (US), Peter Funk (DE), Dave Goodman (CA), Dave Peabody (UK), Tom Shaka (US), Thomas Schleiken (DE), Alwin Schönberger (AU), Todd Day Wait (US) en Lightnin' Wells (US) promoot en uitbrengt.
'Blind Lemon's Uke Party' is een compilatiealbum met twintig tracks van zeven artiesten. Mikey Collins Jr., Adam Franklin, Peter Funk, Hardy Lugerth, Lightnin' Wells, Thomas Schleiken en Tom Shaka namen in de voorbije twee jaar in de Hörwerk Studio van Andree Klose covers en eigen nummers op. De dans wordt geopend door de Piedmont blues multi-instrumentalist en zanger Lightnin' Wells, met een instrumentaal nummer van Roy Smeck "Music Box Waltz". De Amerikaan Roy Smeck (1900-1994) aka "the Wizard of the Strings" was een vaudeville muzikant, die in het nummer het typische geluid van een muziekdoos (met succes) probeerde te immiteren. Peter Funk brengt ook een instrumentaal nummer van Smeck "Magic Ukulele Waltz". Lightnin' Wells speelt nog vijf andere nummers waaronder "Moanalua Hula" van Frank Ferera (1885-1951), "When the Red Red Robin" van Harry Woods uit 1926 en "Bye Bye Blues / When You're Smiling" (medley) van Fred Hamm. De Amerikaanse blues man met Siciliaanse herkomst Tom Shaka, nam vijf nummers op. De meeste, waaronder "Stars and Stripes Forever", "Caribbean Rag" en "Island Man" zijn originele Shaka nummers. Adam Franklin nam vier nummers op, waarvan "Evenin'", dat sommigen waarschijnlijkkennen in de versie van T-Bone Walker, Lonnie Johnson's "Nuts About That Girl" en "I Get the Blues" van Bo Carter (The Mississippi Sheiks)de bekendste zijn. Met Hardy Lugherth duetteert Franklin op ukelele op "Save the Roach For Me". Waar het nummer over gaat is zelf bij hen niet bekend. Thomas Schleiken zelf moet ik hier ook zeker vermelden. Als "baas" van BLR speelt hij "Bech Mountain Uke Rag", (samen met Mikey Collins Jr.) de traditional "Just a Closer Walk With Thee" en "For Libba and John". Voor de opnames speelden ze o.a. op een National Concert Resonator, Republic Concert, Kiwaya K-Wave en Martin soprano ukele.
Een ukelele is voor dummies misschien speelgoed, maar voor de zeven muzikanten van het 'Blind Lemon's Uke Party' album, een op en top blues instrument waarmee je tijdens een subtiele rag, menig schoon volk kunt versieren!
" A ukulele, for dummies perhaps a toy, but for the seven musicians on the 'Blind Lemon's Uke Party' album, an entirely blues instrument with which you can seduce many beautiful people during a subtle rag!... "  - esc for www.rootstime.be
Eric Schuurmans
Album track list:
01."Music Box Waltz" [Roy Smeck] - 02."Move to the Outskirts of Town" [Cassey Bill Weldon] - 03."Evenin'" [Charles Daniels/ Richard Whiting]- 04."Beech Mountain Uke Rag" [Thomas Schleiken] - 05."Minnie's Rag" [Peter Funk] - 06."Cryin' For the Carolines" [Samuel M. Lewis/ Harry Warren] - 07."Nuts About That Gal" [Lonnie Johnson]- 08."Stars and Stripes Forever" [Tom Shaka]- 09."Moanalua" [Frank Ferera]- 10."Just a Closer Walk With Thee" [traditional]- 11."Caribbean Rag" [Tam Shaka]- 12."When the Red Red Robin" [Harry Woods] - 13."All I Never Need Is You" [Jimmy Holiday/ Eddie Reeves]- 14."I Get the Blues" [Bo Carter] - 15."Magic Ukulele Waltz" [Roy Smeck] - 16."Island Man" [Tom Shaka]- 17."Am I Blue?" [Grant Clarke/ Harry Akst]- 18."For Libba and John" [Thomas Schleiken]- 19."Save the Roach for Me" [Buck Washington] - 20."Bye Bye Blues / When You're Smiling" (medley) [Fred Hamm]– Performed by Lightnin' Wells (1,6,9,12,17,20) / Tom Shaka (2,8,11,13,16) / Adam Franklin (3,7,14,19) / Thomas Schleiken (4,10,18) / Peter Funk (5,15) / Mikey Collins Jr. (10) & Hardy Lugerth (19) – Written by: as [noted] ℗ 2018 – Producer: Thomas Schleiken
Discography BLIND LEMOND RECORDS