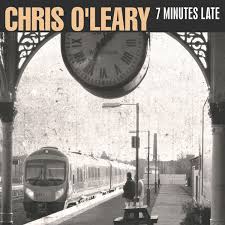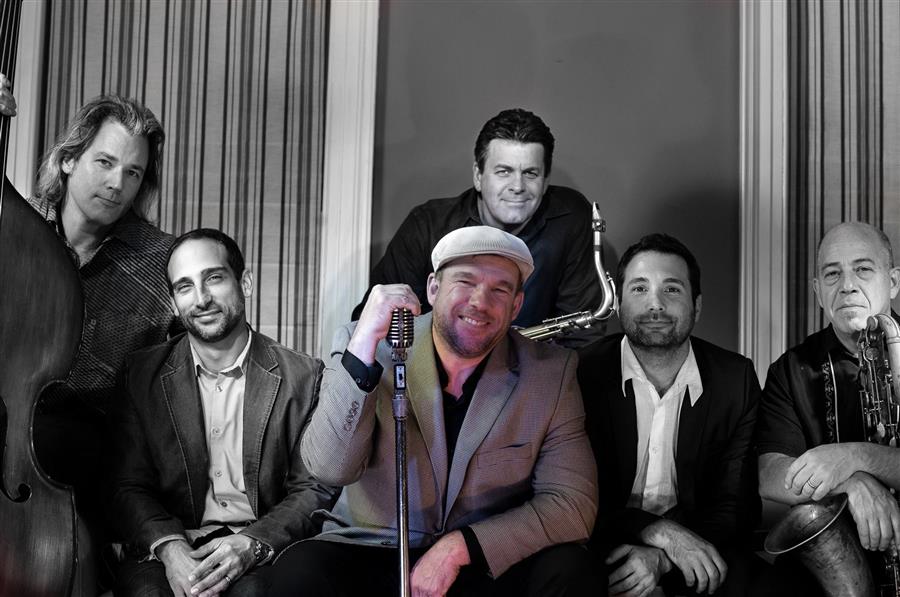 " O'Leary learned his lessons well… "
De NY'er Chris O'Leary (niet te verwarren met de Britse zanger/gitarist uit Swindon, in het Engelse graafschap Wiltshire) is een singer-songwriter, gitarist en harmonicaspeler. O'Leary was zeven jaar infanterist bij het US Marine Corps en zes jaar zanger/harmonicaspeler van Levon Helm's country band, The Barn Burners. O'Leary verbleef in New Orléans in het French Quarter, wat later zijn zang, stijl en songwriting zeker beïnvloed heeft. Zijn band, de O'Leary Band bestaat uit muzikanten die allen afkomstig zijn uit de Hudson River Valley. Chris Vitarello is de gitarist, Andy Stahl tenor saxofonist, Chris DiFrancesco bariton saxofonist, Matt Raymond bassist en Jay Devlin, de drummer van de band.
In 2010 debuteerde O'Leary met 'Mr. Used To Be'. Het album leverde hem tijdens de 2011 Chicago's Blues Blast Music Awards de nominatie "Best New Artist Debut CD" op. Zijn derde studio album 'Gonna Die Tryin'' [2015] was het eerste album dat O'Leary onder zijn eigen naam uitbrengt. Er is na vier jaar een opvolger. '7 Minutes Late' bundelt in twaalf nieuwe songs O'Leary's kwaliteiten als songwriter en harmonicaspeler opnieuw goed samen. O'Leary was voor de opnames in het gezelschap van Andrei Koribanics (drums), Matt Raymond (bas), Peter Hopkinson (gitaar), Greg Gumpel (gitaar, mandoline), Jeremy Baum (orgel, piano), Andy Stahl (tenor sax) & Chris DiFrancesco (baritone, alto & tenor sax, klarinet) en enkele gasten.
Op '7 Minutes Late' neemt O'Leary ons mee doorheen zijn leefwereld. Hij doet dit al rockend en met veel groove in de opener "What the Devil Made Me Do", waarin Chris Vitarello op gitaar als gast de band komt versterken en waarin de saxen al sterk hun mannetje moeten staan. Het valt daarna al even stil met "Your Day Will Come" waarin Pete Kanaras de gitaar overneemt, terwijl O'Leary geëmotioneerd zijn verhaal doet. Met veel bottelneck slide opent het erg funky "One More Chance at Love" dat daarna explodeert in een lange swampy groove en een aanhoudende smeekbede, die niemand onbewogen laat. De harmonica krijgt wat meer aandacht in de knappe walking blues "She Ain't Coming Back", waarin ook iedereen die kan zingen zich, zoals Gumpel op mandoline, laat horen. Andrei Koribanics zet daarna met veel geroffel "Circus Just Left Town" in, waarin O'Leary zijn New Orléans invloeden niet kan wegsteken. In de titelsong "7 Minutes Late" verwoordt O'Neally knap de opgekropte frustraties die leiden tot pijn, maar het wordt daarna gelukkig weer heel soulvol in "Unbelievable". Wil je nog snel eens stevig rocken of ontspannen wegzakken, dan is er "Heartbreak Waiting to Happen" en "Driving Me Crazy". Het langste nummer op het album is de afsluiter "Daddy's Here". Ook in een rustige ballade komt O'Leary's klasse spontaan bovendrijven. 
Chris O'Leary levert met '7 Minutes Late' opnieuw een veelzijdig en erg gevarieerd top blues/rock album af. Negentig minuten lang boeit hij, terwijl hij graaft in al het muzikale wat er in hem zit. Alle grooves komen dan los en, JA!, deze O'Leary blijft verbazen!
" With '7 Minutes Late' again Chris O'Leary delivers a versatile and very varied top blues / rock album. Ninety minutes he fascinates, while digging in all the musical roots that he owns. All grooves come loose and, YES!, this O'Leary continues to amaze!... "  - esc for www.rootstime.be
Eric Schuurmans
Album track list:
01."What the Devil Made Me Do" – 02."Your Day Will Come" – 03."One More Chance at Love" – 04."Second Time Around" – 05."She Ain't Coming Back" – 06."Circus Just Left Town" – 07."7 Minutes Late" – 08."Unbelievable" – 09."Bones" – 10."Heartbreak Waiting to Happen" – 11."Driving Me Crazy" – 12."Daddy's Here" – Music & Lyrics by Chris O'Leary ℗ 2018 – Producers: Ben Elliott & Chris O'Leary
Album line-up:
Chris O'Leary: vocs, harmonica / Andrei Koribanics*: drums, percussion / Matt Raymond: bass / Peter Hopkinson: guitar / Greg Gumpel: guitar, mandolin, b-vocs / Jeremy Baum: organ, piano / Andy Stahl*: tenor sax, b-vocs / Chris DiFrancesco*: baritone, alto & tenor sax, clarinet, b-vocs
& Jimmy Vœgli: piano, organ (10) / Pete Kanaras (2,10) & Chris Vitarello* (1): guitar
Discography CHRIS O'LEARY (BAND*):
7 Minutes Late [2019] | Gonna Die Tryin' [2015] | Live At Blues Now!* [2014] | Waiting For The Phone To Ring* [2012] | Mr. Used To Be* [2010] |