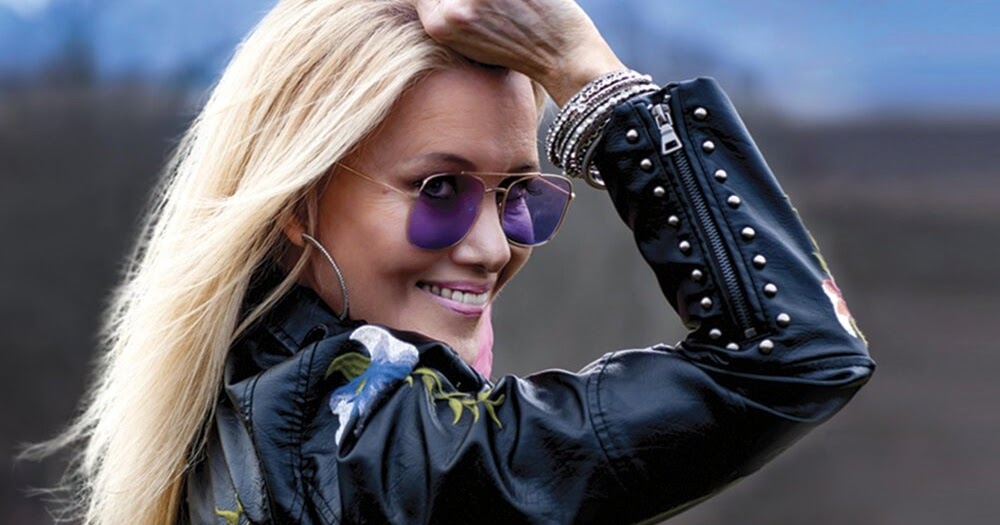 " Crossover blues and country artist Jill Fulton's fiery vocals will blow you away!... "
Jill Fulton, een knappe blonde uit Churchville, Maryland, kon al zingen voor dat ze kon babbelen. Vanaf haar derde treedt ze al op. Zoveel jaren later haalde Jill een MBA, is ze moeder van twee kinderen, studeerde ze fotografie en heeft ze een eigen fotozaak. Momenteel is muziek en haar band prioriteit #1. Haar muziekstijl is country blues, maar ze werkt -geïnspireerd door Stax Records in Memphis- aan een blues/soul album. In 2020 zal Jill samen met David Gorozdos de Blues Society of Western Pennsylvania gaan verdedigen tijdens de IBC in Memphis, TN.
In 2018 debuteerde Jill Fulton met 'Southern Breeze', een country album, waarmee ze opviel door haar soulvolle, zwoele stem. In het voorbije jaar bracht ze twee nieuwe albums met flink wat bluesy nummers uit. Haar band bestaat uit Laurie Matlock (gitaar), Dale Sharrah (bas), David Gorozdos (keyboards) en Jeffery Shoop (drums). Mike Schrimpf, op harmonica, werkte ook met Bruce Springsteen.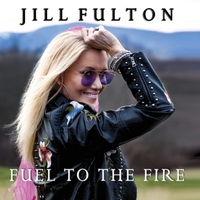 In mei verscheen 'Fuel to the Fire'. Jill schreef de nummers en co-producer was Gary Carter. Het album opent bluesy, relaxt en aanstekelig met "Mean Streak", dat mooi strak gehouden door de ritmesectie (Jay Gorman: bass & Robert Blair: drums). De gitaartussenkomsten van Jason Roller zijn pittig en Jill schittert met haar soulvolle, warme zang. De ballade "Anger" doet je ongetwijfeld denken aan BB's "The Thrill Is Gone" en wederom is het gitaarwerk prima en krachtig. De boogie "Fuel to the Fire" opent met rauwe John Lee Hooker-achtige gitaarriffs, waarna Jill uit de blokken schiet met in de achtergrond wat harmonica van Mike Schrimpf. De emotionele ballade "Senseless" (In memory of Elijah Allen) en "Austin Callin'" verraden Jill's country roots, zonder dat ze hierbij te melig wordt. Met "Dark Horse" reageert ze tegen het seksisme in de muziek business en "Bar Fly" swingt luchtig, met soms wat zydeco en waarin ook de nodige countrygeluiden te horen zijn. "She Hung Up That Dress" is al de volgende country ballade, een wiegelied en "Backseat" een blues rocker, waarin Jill je uitnodigt om met haar plaats te nemen op de achterbank van haar auto. "One Good Cry" is de meest gevoelige ballade met uitstekend zacht bluesy gitaarwerk. Daarna gaat de band nog eens voluit met de rocker "Peculiar Kind of Love" en gaat de deur dicht met "In the Dark" en laat Jill de laatste emoties uit de luidsprekers rollen. 'Fuel to the Fire' van Jill Fulton is een geslaagd country album, waarmee Jill alwat meer de bluesy kant op gaat.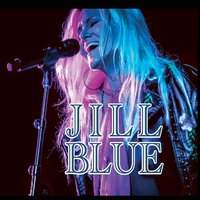 In juli verscheen al 'Jill Blue', van Jill Fulton. Jill's derde album is een verzameling van haar eerder uitgebrachte blues (rock) nummers. Ook nu weer schreef Jill de nummers van deze "compilatie", was de co-producer Gary Carter en waren de muzikanten in de line-up dezelfden. Enkel Jimmy Carter (bas), Greg Lohman (drums), Gary Carter (steelgitaar) en Marty Slayton & Mike Lusk (b-vocs) vervoegden hen. "Mean Streak", "Anger", "Fuel to the Fire", "Peculiar Kind of Love" en "Backseat" zijn nummers uit 'Fuel to the Fire'. De blues rockers "Python Boots" en "Naughty Naughty" en, de mooie ballade "Memphis" waarmee ze hier afsluit,verschenen vorig jaar op 'Southern Breeze'. "Santa's on the Cell Phone" is extra bluesy kers op de taart.
Jill Fulton, de dame met de powerhouse voice, bouwt stevig aan haar carrière. Beide albums laten haar van haar verschillende muzikale kanten horen. Onthoud haar naam, want van deze dame horen we beslist nog meer.
" Jill Fulton: remember her name, because we definitely hear more from this crossover blues and country artist and "power voice"!... " (ESC for Rootstime.be)
Eric Schuurmans
10 cd's te winnen!
Wil je daar kans op maken, dan mail je ons gewoon even:
je naam, je adres en de vermelding: JILL FULTON
Binnen een aantal weken wordt uit alle inzendingen de gelukkigen getrokken.
Wij hopen dat u massaal Rootstime - hier - zult mailen
De winnaars worden per mail verwittigd.
Album track list 'Fuel to the Fire':
01. Mean Streak - 02. Anger - 03. Fuel to the Fire - 04. Senseless (In memory of Elijah Allen) - 05. Austin Callin' - 06. Dark Horse - 07. Bar Fly - 08. She Hung Up That Dress - 09. Backseat - 10. One Good Cry - 11. Peculiar Kind of Love - 12. In the Dark
Words/music © 2019 by: Jill Fulton - Produced by: Gary Carter & Jill Fulton
Album line-up:
Jill Fulton: vocs / Jason Roller: mandolin, e- & a- guitar / Steve Peffer: piano, B3 organ, synth pads / Jay Gorman: bass / Robert Blair: drums / Mike Schrimpf: harmonica / Mica Roberts: b-vocs
Album track list 'Jill Blue':
01. Mean Streak - 02. Anger - 03. Python Boots - 04. Fuel to the Fire - 05. Santa's on the Cell Phone - 06. Peculiar Kind of Love - 07. Backseat - 08. Naughty Naughty - 09. Memphis
Words/music © 2019 by: Jill Fulton - Produced by: Gary Carter & Jill Fulton
Album line-up:
Jill Fulton: vocs / Jason Roller: mandolin, e- & a- guitar / Steve Peffer: piano, B3 organ, synth pads / Jay Gorman: bass / Robert Blair: drums / Mike Schrimpf: harmonica / Mica Roberts: b-vocs / Jimmy Carter: bass / Greg Lohman: drums / Gary Carter: steel guitar / Marty Slayton & Mike Lusk: b-vocs
Discography Jill Fulton:
Jill Blue [07/2019] | Fuel to the Fire [05/2019] | Southern Breeze [2018] |