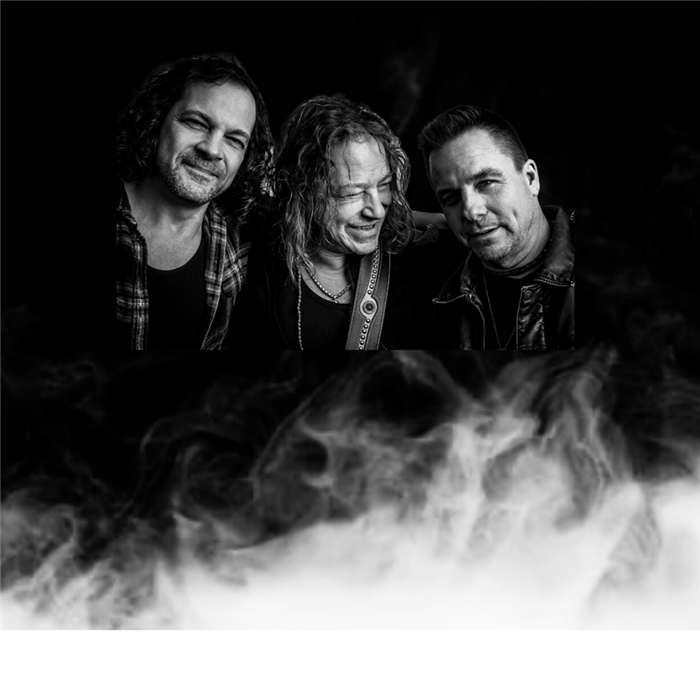 " In  memory of  BEN  ELLIOT (1953-2020) "
De Scott Weis Band is een blues rock trio uit Greeley, Pensylvania, rond zanger, songwriter en gitarist Scott Weis. In 2006 debuteerde de band met 'Have a Lil Faith' en volgende maand brengen ze hun zesde album 'Simmer Me Down' uit, ter nagedachtenis van de in dit jaar aan kanker overleden 67-jarige Ben Elliot die met hen, in de Show Place Studios, het album opnam en de mix en mastering deed.
Met frontman/zanger Weis op leadgitaar bestaat zijn trio verder uit Robert Kopec op basgitaar en Roger Voss op drums. Gasten waren Cindy Mizelle op zang, John Ginty op toetsen, Bashiri Johnson op percussie en Phil Silverberg op toetsen.
"Blues Rock and Soul at his bests…"
'Simmer Me Down' (vertaald: laat me maar even, hou je kalm), lijkt voorzichtig te ontwaken in de opener "Pride and Soul". Het nummer is tot aan de rand gevuld met het geluid van John Ginty's keys en Weis' slide gitaar. "All Over Again" is een ballade waarin de emoties overborrelen en op het titelnummer "Simmer Me Down" toont Weis zijn Cajun/funky kant en leidt de harmonica duidelijk. De eerste van de covers is het soulvolle Sam & Dave nummer, "When Something is Wrong With Me Baby (Something is Wrong with Me)" uit 1966, dat hier even soulvol verpakt blijft. De andere cover is "Jesus Just Left Chicago", een ZZ Top nummer uit hun 'Tres Hombres' album uit 1973, dat ook andere Gibbons songs als de klassieker "La Grange" bevat. Weis houdt deze Texas bluesfavoriet "intact", terwijl hij er alsnog een persoonlijke, eigen draai aan geeft. Strak en soulvol geleid door de ritme sectie en en gesteund in de achtergrond door Mizelle, zingt Weis "Helpless" als een John Hiatt kloon. "Right Where It Belongs" is strakke bluesrock op zijn best, "The Way I Do" oh zo soulvol en "Saved" lekker groovy. Het album sluit af met een uitzonderlijke instrumental, "Transcendence". Het zal sommigen zeker aan Tommy Bolin (Zephyr, The James Gang, Deep Purple) doen denken of, het laat de rest zeker met een glimlach achter.
Scott Weis Band was me onbekend, maar verbaasde me al na enkele songs. Hun 'Simmer Me Down' is erg gevarieerd en bevat in feite géén enkele zwakke schakel of, m.a.w. zo solide als maar kan.     
" Scott Weis Band surprised me after just a few songs. Their new album 'Simmer Me Down' is very varied and, in fact, doesn't contain a single weak link. In other words, as solid as it gets… " (ESC for Rootstime.be)
Eric Schuurmans
Release: 07/08/2020
Album track list: 01. Pride and Soul – 02. All Over Again – 03. Simmer Me Down – 04. When Something is Wrong With Me Baby [Isaac Hayes / David Porter > Sam & Dave] – 05. Helpless – 06. Jesus Just Left Chicago [Frank Beard / Billy Gibbons / Dusty Hill > ZZ Top] – 07. Right Where It Belongs – 08. The Way I Do – 09. Saved – 10. Transcendence / Words/music © 2020 by: Voss, Weiss & Kopec, or as [noted: 4,6] - Produced by: Scott, Robert & Roger | Album line-up: Scott Weis: vocs, lead guitar, harmonica / Robert Kopec: bass, bvs / Roger Voss: drums, bvs & Guests: Cindy Mizelle: vocs, John Ginty: keys, Bashiri Johnson: percussion & Phil Silverberg: keys
Discography Scott Weis Band: Simmer Me Down [2020] | SWB X Songs From the Vault [2017] | The Other Side [2017] | Almost There [2012] | Tryin to Get Back [2008] | Have a Lil Faith [2006] |