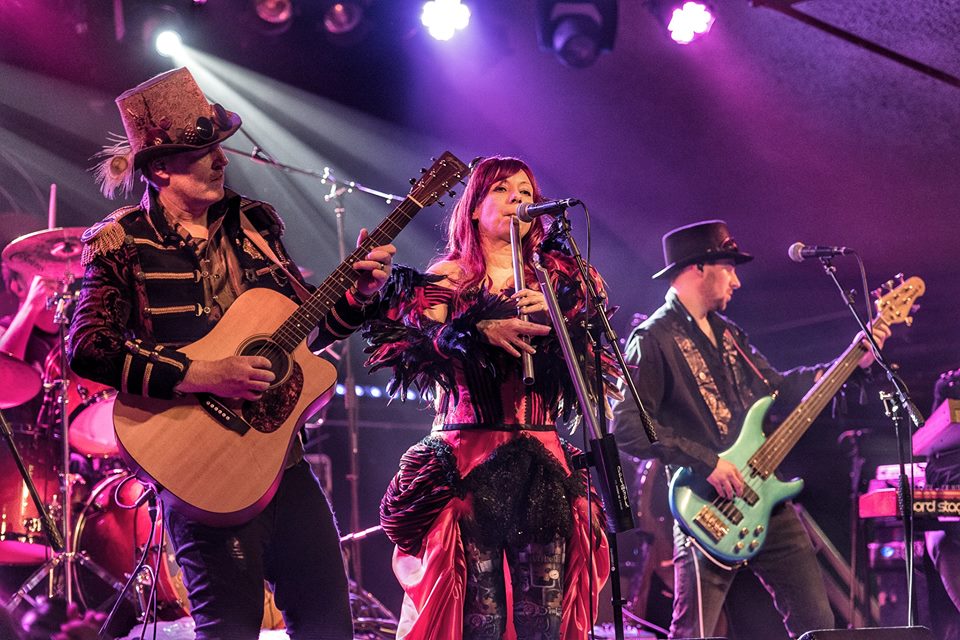 " Fans know to expect the unexpected… "
De nu 89-jarige Alfred Brendel is een Oostenrijks pianist, geboren in het toenmalige Tsjecho-Slowakije en thans woonachtig in het VK. Brendel is een van de meest befaamde pianisten uit de tweede helft van de 20ste eeuw. Doris Brendel is de dochter van Alfred Brendel. Haar moeder, Iris Heymann-Gonzala, was vroeger een operazangeres en keramiste. Doris Brendel was in de jaren negentig, als zangeres de frontdame, de drijvende kracht achter de progrock band The Violet Hour. Met hen (Andrew Fox, Mark Waite & Martyn Wilson) nam ze het album 'The Fire Sermon' (1991) op, nadat ze bij Sony een contract tekenden. Bij Rootstime (dixit collega Luc Meert) "zijn we al een tijdje onder de indruk van het uitzonderlijke talent van Doris Brendel. Haar twee voorgaande solo releases 'Driving' (2009) en 'The Last Adventure' (2010) zijn dan ook absolute aanraders (…)". Ook haar samenwerking met Lee Dunham viel ons al op.
Lee Dunham doet waarschijnlijk bij sommigen een belletje rinkelen als gitarist van Primary Slave, de metalband uit Hertfordshire, in East England. Deze multi-instrumentalist is ook producer en songwriter. 'Mass Hysteria' (de opvolger van 'Eclectica', 2017, 'Upside Down World', 2015 en 'Not Utopia', 2012) is het vierde studio album van dit Brits rock duo.
"The album is once again a tapestry of pop, rock, prog and acoustic and World styles…"
Voor de eerste keer werken beide op hun nieuwe album in de studio samen met één vaste kern van muzikanten, t.t.z. Sam White (drums), Jacob Stoney (piano, keys) & Ewan McIntosh (bas). Doris Brendel zingt en blaast ook nu weer op haar typische Ierse houten fluit, de flageolet. Doris werkte eerder al samen met Alvin Lee, Gary Moore en Sam Brown en tourde al met Nils Lofgren, Steve Mariott, Wishbone Ash en Fish. John Mitchell (Lonely Robot, It Bites) deed de mix en mastering. Het bijzonder artwork op de omslag is van surrealist Igor Morski.
"Mass hysteria is an insightful atmospheric reflection of current times…"
Doris schreef de meeste teksten en samen met Lee Dunham (gitaar, mandoline) componeerde ze de muziek van de elf (drie bonus, enkel op de cd) nummers. De hele aanpak is erg origineel, waarbij elk nummer een stukje van een muzikale puzzel vormt en een enorm geluidslandschap creëert. Doris vliegt er in de opener "Takes One to Know One" al vocaal sterk in. Het nummer komt door de sterke repetitieve riff en de solo's van Dunham heel aanstekelig over. Met "It's Never too Late" gaat de druk -mede door de relaxte piano van Jacob Stoney- ervan af en gaat de reis verder op een trein, waar een eenzame vrouw haar verhaal doet en naar wat gezelschap en warmte zoekt. Ook de titelsong "Mass Hysteria" is een rustig nummer, met een waarschuwende vinger die de hoogte ingaat: "It's mass hysteria, that makes you feel more than you are…". Doris' flageolet is voor het eerst op "You Took My Breath Away" te horen en doet je nog meer dromen. In "You're Everything" voel je de spanning weer toenemen en klinkt de adoratie als in een orakel. Op fluit opent Doris "Other Side of the World" dat verder Iers en folky klinkt en, waarin het over uitersten als suiker en zout of zwart en wit, het delen van de wereld gaat. Op de lp is de reguliere afsluiter "Wrong Time Wrong Place". De drie bonus nummers op de cd zijn het bijna klassieke "Take Me to the Edge", "It Takes a Hard Heart" en "The People Are Gonna Rise Up".
Doris Brendel is ongetwijfeld één van de belangrijkste singer/songwriters in de huidige altrock scene. Dit bewijst ze opnieuw op 'Mass Hysteria' waarvoor ze opnieuw intens én, met resultaat met Lee Dunham samenwerkte. Het resultaat is opnieuw innovatief, vakkundig geproduceerd en zeer mooi verpakt.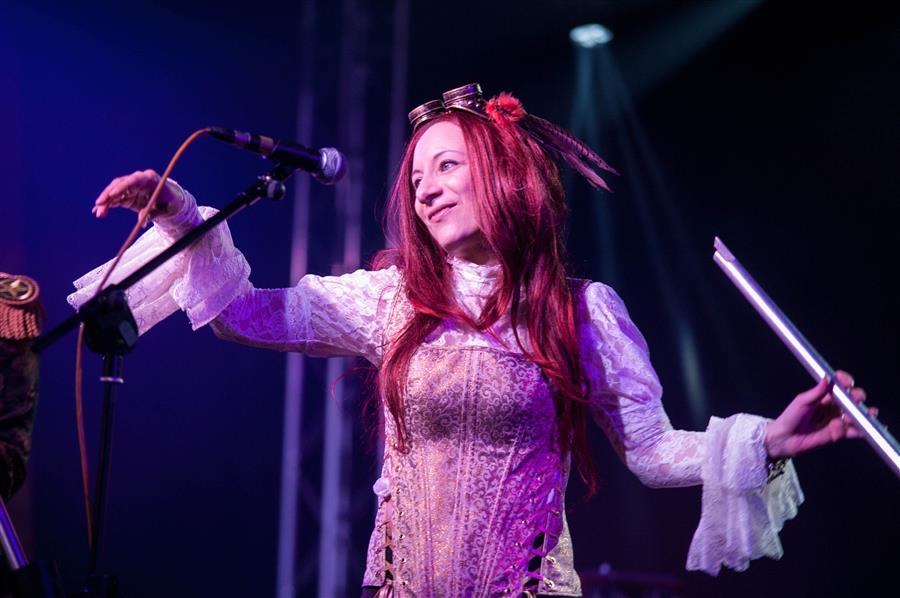 " Doris Brendel is undoubtedly one of the most important singer-songwriters in the current alt-rock scene. On 'Mass Hysteria', for which she once again worked intensely and with results together with Lee Dunham, she proves this again. The result is anew innovative, expertly produced and beautifully packaged… " (ESC for Rootstime.be)
Eric Schuurmans
Album track list: 01. Takes One to Know One – 02. It's Never Too Late   - 03. Mass Hysteria - 04. You Took My Breath Away - 05. You're Everything - 06. It Can Only Get Better - 07. Other Side of the World – Bonus tracks - 08. Wrong Time Wrong Place - 09. Take Me to the Edge - 10. Hard Heart - 11. The People Are Gonna Rise Up / Words/music © 2020 by: Doris Brendel (11: w/Lee Dunham) / Doris Brendel & Lee Dunham, or as [noted] – Produced, recorded & engineered by: Lee Dunham | Album line-up: Doris Brendel: vocs, flageolet / Lee Dunham: guitars, mandolin / Jacob Stoney: piano, keys / Sam White: drums / Ewan McIntosh: bass
Discography Doris Brendel & Lee Dunham: Mass Hysteria [2020] | Live DVD 2016 [2018] | Eclectica [2017] | Eclactica Live @ the Borderline [2017] | Upside Down World [2015] | Not Utopia [2012] || Doris Brendel: The Last Adventure [2010] | Driving [2009] |