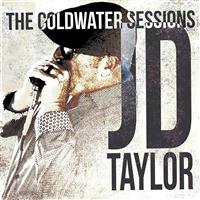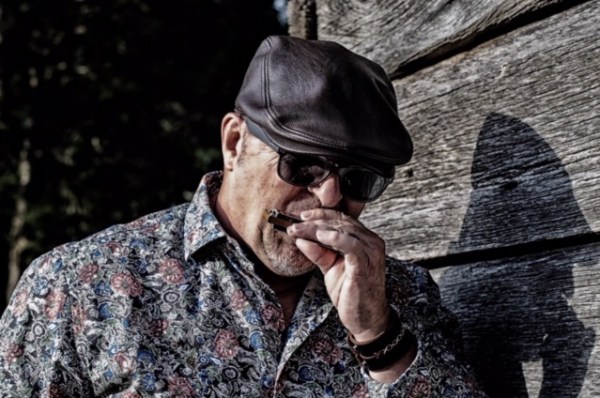 " A tour-de-force, combining his passion for creating and writing blues and roots music with his with his naturally soulful singing and tasty harmonica playing… "
Jimmy "JD" Taylor, ik herinner me hem nog vaag, van toen ik het laatste album, 'Hard Blue Space' (2018, VizzTone) van Little Boys Blue besprak.  In de line-up staat hij naast gitaristen Alex Taylor en Kid Memphis (aka John Haliday) als zanger/harmonicaspeler/leider van de band. In 1993, in de regio West Tennessee (waar ons Tina-ke Turner nog schoolliep) vormden in het landelijke Jackson, Jimmy "JD" Taylor (zang, harmonica) en Steve Patterson (lead en slide gitaar) de Little Boys Blue, een blues duo dat vooral lokaal optrad en andere artiesten (als o.a. Carl Perkins) backten. Over de jaren heen vervoegden een reeks ervaren spelers, die toerden met Nashville country en Sun Records rockabilly-artiesten, het duo. Little Boys Blue debuteerde in 1996 met 'Jimmy D. Taylor & Little Boys Blue'.

JD Taylor is afkomstig uit Brownsville, TN en is ondertussen al méér dan 25 jaar de leider van de populaire Little Boys Blue. Met hen bracht hij vijf albums uit. Taylor's debuut solo-release in 2020, 'The Coldwater Sessions', "is een tour-de-force, die zijn passie voor het creëren en schrijven van blues- en rootsmuziek combineert met zijn van nature soulvolle zang en smaakvolle harmonica". Op het album staan tien originele nummers ("Anastasia" werd geschreven door Mikey Junior). Ze werden opgenomen met enkele van de beste blues muzikanten in het vruchtbare Memphis-gebied, waaronder twee Grammy-genomineerde zangeressen van de band Southern Avenue (Tierinii Jackson & Tikyra Khamiir Jackson) en de legendarische Hi Records B3-organist Rev. Charles Hodges. Op gitaar spelen Jon Hay en Landon Stone op zowat de meeste nummers, maar op bepaalde nummers worden ze even vervangen door John Holiday, Joe Restivo of Zack Lees. De blazers die we horen zijn Mark Franklin (trompet & mellofoon, ook wel stellahoorn of corhoorn genoemd) & Art Edmaiston (tenor & bariton sax). Het album is opgenomen en gecoproducet door ing. Kevin Houston in de beroemde Zebra Ranch Studio in Coldwater, Mississippi, opgericht door wijlen Jim Dickinson.
De opener "Got Me Where You Want Me", een rustige oldskool shuffle, is het perfecte nummer om 'The Coldwater Sessions' vakkundig op gang te trekken. Charles Hodges is hier al op B3 te horen naast de solerende gitarist Jon Hay. "Ooh Wee" klinkt door het ritme heel aanstekelig en "Nothing Left to Say" door de blazers héél soulvol. "Cocomo" is zwoele Latino, "At First Glance" ditto soul en "By All Means" al de volgende shuffle. Het kan funky met "If It Ain't Good" en voluit swingend met "Hanging On". "Honey Baby" klinkt dan weer heel vertrouwd en "Anastasia" als de ballade met de juiste harmonica grooves, die veel duidelijk moet maken. Met de letterlijke swingende instrumental "The Coldwater Swing" sluit het album af. Het finale bewijs van JD's heel uiteenlopende muzikale kennis en kunnen.
Jimmy "JD" Taylor doet op 'The Coldwater Sessions' solo, wat we al decennia van hem wisten: ons met zijn harmonica, stem en muzikale talenten probleemloos inpakken met eigen roots songs.
" On 'The Coldwater Sessions' Jimmy "J.D." Taylor does solo, what we knew about him for decades: wrap us in with his harmonica, voice and musical talents and, with his own great roots songs… " (ESC for Rootstime.be)
Eric Schuurmans
Release: 07/08/2020
Album track list: 01. Got Me Where You Want Me – 02. Ooh Wee - 03. Nothing Left to Say - 04. Cocomo - 05. At First Glance - 06. By All Means - 07. If It Ain't Good - 08. Hanging On - 09. Honey Honey Baby - 10. Anastasia
11. The Coldwater Swing / Words/music © 2020 by: JD Taylor, except (10: Mikey Junior) - Produced by: JD Taylor & Kevin Houston | Album line-up: Jimmy "JD" Taylor: lead vocs, harmonica / Tierinii Jackson, Tikyra Khamiir Jackon: bvs /  Guitar: Jon Hay (1-3,8,1011), Landon Stone (all tracks, exc. 6,11), John Holiday (4,5,7,9), Joe Restivo (6), Zack Lees (11) / Matthew Wilson: bass / Danny Banks: drums / Kevin Houston: add. percussion / Rev. Charles Hodges: B3 organ / Mikey Junior, Anastasia: harmonica, vocs / Mark Franklin: trumpet, mellophone / Art Edmaiston: tenor & baritone sax
Discography JD Taylor: The Coldwasser Sessions [2020] | w/Little Boys Blue: Hard Blue Space, feat. Kid Memphis [2018] | Tennissippi [2016] | Bad Love [2014] | Brownsville Blues Revisited [1997] | Jimmy D. Taylor & Little Boys Blue [1996] |