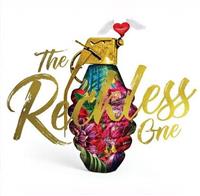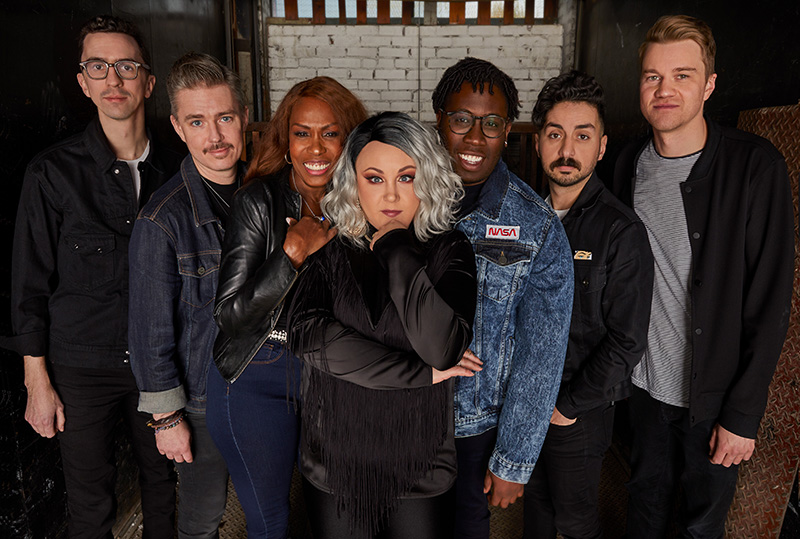 Samantha Martin is een gerespecteerde naam in de roots scene van Toronto. Deze Canadese kennen we al als frontdame van het kwartet The Haggard (Samantha Martin: zang & gitaar, Michael McCallum: gitaar, Greg Sweetland: bas & Pete Lambert: drums), waarmee ze in 2011 in Toronto (in de Lincoln County Social Club) een titelloos album opnam. Solo debuteerde ze in 2008 met 'Back Home'. Sinds 2012 is Samantha ook de frontdame van het roots ensemble Sugar Delta, dat ze samen met gitarist Michael McCallum, de backings Sherie Marshall & Stacie Tabb en toetsenman Jimmy Hill oprichtte. Ze maken muziek in een gebied waar rock, country, soul, roots en gospel elkaar overlappen.
Met Delta Sugar nam Samantha Martin, als opvolger van hun 2015-debuut 'Send The Nightingale' in 2018 het studio album 'Run to Me' op. Er staan vooral originele songs op, die ze meestal schreef met co-songwriter/gitarist Curtis Chaffey of Suzie Vinnick. De opvolger 'The Reckless One' verschijnt deze maand. Op een Bob Dylan cover na zijn alle nummers eigen nummers, waarvan ook nu weer enkele die ze samen met Chaffey en Karen J. Chisholm schreef. Voor de opnames stonden Martin, Chaffey & Sherie Marshall in de studie als Delta Sugar met Tafari Anthony (zang), bassisten Ian McKeown, Dani Nash, Will Fisher & Adam Warner, toetsenisten Andrew Moljgun & Jimmy Bowskill, Renan Yildizdogan (percussie), Ross Hayes Citrullo (akoestische gitaar), en een blazerssectie bestaande uit trombonisten Emily Ferrell & Tom Richards en trompettisten James Rhodes & Brian Walters. De mooie visuele effecten op de huls zijn geïnspireerd door werk van Dave Krovblit (Honey Lips – Paradise Grenade) en werden geplaatst met de hulp van Roberta Landreth.
Waarover Samantha het heeft in haar songs wordt je al duidelijk van in de opener, "Love is All Around" of verder "Loving You is Easy" en "One Heartbreak" waarin ze het over een van haar geliefde onderwerpen, de uitersten van de liefde heeft: verlangen, teleurstelling en zoeken naar bevrediging. De nummers zelf bestrijken qua stijl een breed terrein. Er zijn uptempo dansbare nummers als "Don't Have to Be", "Pass Me By" en "Sacrifice" maar ook soulvolle ballades zoals "I've Got a Feeling", "Better to Have Never", "All That I Am" en "So I Always Know". De Dylan cover "Meet Me in the Morning" kreeg een serieuze update, waarin Samantha als de orkaan Tina door het nummer raast.
Ben je een fan van pittige soul en r&n genre Nathaniel Rateliff, dan zullen Samantha Martin & Delta Sugar je met 'the Reckless One' ook van je sokken blazen!
"If you are a fan of spicy soul and r&b genre Nathaniel Rateliff? Than, with 'the Reckless One' Samantha Martin & Delta Sugar will blown off your socks!..." (ESC for Rootstime.be)
Eric Schuurmans
Release: 20/11/2020
Album track list: 01.Love is All Around – 02. Don't Have to Be [w/A.Beer-Colacino, A.Warner] – 03. Meet Me in the Morning [Bob Dylan] – 04. Loving You is Easy – 05. One Heartbreak [w/R.Yildizdogan]  - 06. I've Got a Feeling – 07. Sacrifice – 08. So I Always Know – 09. Pass Me By – 10. Better to Have Never – 11. All That I Am – 12. Who Do You / All songs written by: S. Martin (1,2,4-12), J. Chisholm (1,7), C. Chaffey (6,7,9-12), or as [noted: 3] © 2020 - Produced by: Renan Yildizdogan & Darcy Yates | Album credits: Samantha Martin: lead vocs / Sherie Marshall: b-vocs / Tafari Anthony: b-vocs / Curtis Chaffey: guitar / Ian McKeown: bass / Dani Nash: drum (2,5,6,8,10) / Drums : Will Fisher (3,4,7,9,11,12), Adam Warner (1) / Andrew Moljgun: Rhodes, Wurlitzer piano, Hammond organ, vibes / Renan Yildizdogan: percussion, vox cont., farfisa, mellotron, strings, vibes / Ross Hayes Citrullo: a- guitar / Jimmy Bowskill: Hammond organ / Trombone : Emily Ferrell (1,2,5,6,8,10), Tom Richards (3,4,7,9,11,12) / Trumpet : James Rhodes (3,4,7,9,11,12), Brian Walters (1,2,5,6,8,10)
Discography SAMANTHA MARTIN* & DELTA SUGAR: The Reckless One [2020] | Run To Me [2018] | Send The Nightingale [2015] | Mississippi Sun – Live* (EP,5#) feat. Amoy & Ciceal Levy [2014] | Samantha Martin, w/The Haggard [2011] | Back Home* [2008] | Fade* (EP) [2004] |