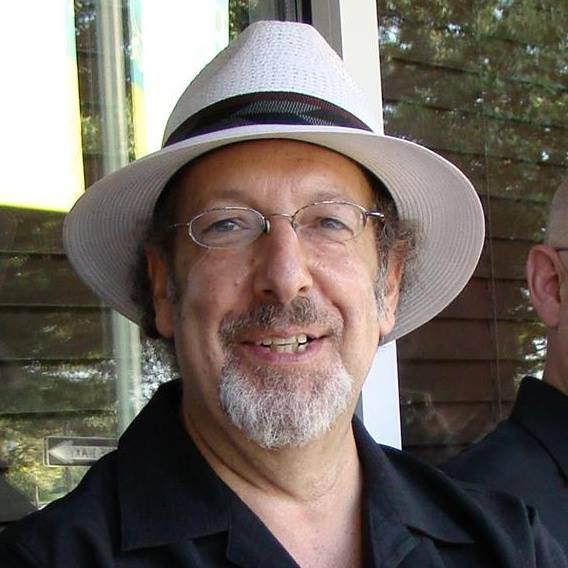 "50 Years the Master of Telecaster…" 
Het leven van de bijna 70-jarige Tom Principato, momenteel woonachtig in Falls Church, Virginia, veranderde toen hij nog een tiener was, nadat hij in 1969 B.B.  King drie avonden na elkaar in The Cellar Door club had zien optreden. Hij was toen 17 jaar oud, zat nog op de middelbare school en ontwikkelde nog steeds zijn gitaar- en muziekvaardigheden… Hij is ondertussen een befaamd blues/blues rock gitarist en singer/songwriter, die al vanaf zijn debuut in 1984 -zijn solocarrière begon met het opnemen van het live-album 'Blazing Telecasters' met Danny Gatton- onafgebroken albums uitbrengt. Zijn eerste muzikale interesses was de muziek van zijn ouders, die hielden van artiesten als Roy Buchanan, Chet Atkins, Les Paul, Charlie Christian en Danny Gatton.
Principato was in de late seventies bandleider van Powerhouse (met John Perry op bas en Joe Wells op drums), met wie hij 'Night Life' (1990) uitbracht. In 1980 toerde hij met Geoff Muldaur met wie hij (met The Nite Lates) het album "I Ain't Drunk" opnam. Als sessiemuzikant speelde hij samen met Sunnyland Slim, Billy Price, Big Mama Thornton en James Montgomery. Met Jimmy Thackery & the Assassins nam hij twee albums op: 'No Previous Record' (1986) en 'Partners in Crime' (1987).
In 1984 was de tijd rijp om solo te gaan. Na zijn eerste (studio) album 'Smokin'' (1985), volgden snel na elkaar 'I Know What You're Thinkin'...' (1989), 'In Orbit' (1991), 'Tip of the Iceberg' (1992), 'In the Clouds' (1995), en 'Really Blue' (1998). Na een project met Pete Kennedy volgden er "Blues on Fire" (2003), "Guitar Gumbo" (2005) en "Raising the Roof!" (2008), een album dat in 2009 een Wammy haalde.
Zijn laatste studio album 'Robert Johnson Told Me So' dateert uit 2013. Daarna volgden twee live albums en vrij recent bij Powerhouse Records, '50 Years Live'. Het is een dubbelalbum en een verzameling van niet eerder uitgebrachte live-opnames, in totaal 20 nummers, met live jammen met Sonny Landreth, Lonnie Mack, Buddy Emmons, Masters of the Telecasters en, zeldzame opnames van James Cotton, die in 1976 bij Powerhouse zat.
Op de eerste cd zijn het op "Don't Wanna Do It" Sonny Landreth op slide gitaar, op B.B. King's "Rock Me Baby" de strakke drumsectie (Joe Wells: drums, John Perry: bas), op de instrumental "Here in My Heart" de solerende en fingerpickende Tom Principato zelf en, op "In the Middle of the Night" de co-songwriter Tommy Lepson die hier zingt, die opvallen.
Op de tweede cd staan er meer jams. De éérste (na de het éérste uptempo nummer "Call the Law") doet Principato hier op "Meddlin'" met Geoff Muldaur & His Bad Feet. De rocker "Robert Johnson Told Me So" kennen we van zijn laatste gelijknamige studio album uit 2013. Het nummer doet hij samen met The Masters of Telecasters, of te wel gitaristen Jim Weider & G.E. Smith. Lonnie Mack houdt gezelschap op "Gonna Send You Back", een slow blues à la lettre. De "bijzondere" nummers zijn er twee met Powerhouse en James Cotton op harmonica en zang. "Next Time You See Me" swingt heerlijk en "Rocket 88" met Pierre Beauregard als tweede harmonicaspeler, David Birkon als tenorsaxofonist en Ben Kay op piano, swingt nog harder. De afsluiter "" is een original, een lange uitgerekte blues die Principato's stijl goed typeert.
"With his '50 Years Live' release blues veteran and almost legend Tom Principato collects unknown live recordings from his 5 decades-long career that in themselves add nothing to his well-known and much appreciated qualities as a guitarist and singer/songwriter. Of course, a must-have for collectors!..." (ESC for Rootstime)
Eric Schuurmans
Album track list: CD1: 1.01. The Rain Came Pouring Down – 1.02.  Introduction to Don't Wanna Do It – 1.03. Don't Wanna Do It, w/Sonny Landreth – 1.04. Rock Me Babe [BB King] – 1.05. Blues for B.B. - 1.06. Here in My Heart - 1.07. In Another Dream - 1.08. Stranger's Eye - 1.09. Part of Me - 1.10. If You Only Knew – 1.11. In the Middle of the Night [w/Tommy Lepson] – CD2: 2.01. Call the Law - 2.02. Meddlin' [Milton Campbell] - 2.03. Robert Johnson Told Me so, w/Masters of the Telecasters - 2.04. Gonna Send You Back, w/Lonnie Mack [Lonnie Mack] – 2.05. Tipsy - 2.06. Next Time You See Me, w/Powerhouse & James Cotton [Earl Forest & Bill Harvey] - 2.07. Rocket 88, w/Powerhouse & James Cotton [Jackie Brenston] - 2.08. Cherokee, w/Buddy Emmons [Ray Noble] - 2.09. Tango'd up in the Blues / Music/Lyrics by: Tom Principato, w/ or as [noted: 1.04,1.11,2.02,2.04.,2.06.-2.08.] © 2021 | Album credits: Tom Principato: vocs, guitar / Drums: Joe Wells (1.1-1.5,1.8,1.9,1.11,2.05,2.09), El Torro Gambel (7), Pete Ragusa (2.01), Mike Every (2.02), Randy Ciarlante (2.03), Steve Brown (2.06,2.08) / Bass: Steve Wolf (1.1-1.3,1.6-1.8,1.11,2.09), John Perry (1.4,1.5,2.05), Jay Turner (1.9,2.01), John Previti (1.10), Sarah Brown (2.02), Lincoln Scheifer (2.03), Buckey Lindsey (2.04), Stephen Jacobs (2.06,2.07) & 1.03: Sonny Landreth: guitar - Tommy Lepson: organ, vocs – John Howell: percussion / 1.11: Tommy Lepson: organ , vocs – Josh Howell: percussion – Bob Shellhouse: 2nd guitar / 2.02: w/Geoff Muldaur & His Bad Feet: Geoff Muldaur: 2nd guitar – Rico Royal: tenor sax – Joe Calo: bari sax – unknown trumpet / 2.03: w/Masters of Telecasters: Jim Weider: guitar 1st solo, 2nd solo – G.E. Smith: guitar, 2nd solo / 2.04: w/Lonnie Mack: guitar, vocs – Duffy: piano – unknown drums / 2.06 & 2.07: w/Powerhouse: James Cotton: vocs, harmonica – Pierre Beauregard: harmonica – David Birkin: tenor sax – Ben Kay: piano / 2.08: w/Buddy Emmons: pedal steel
Discography TOM PRINCIPATO (BAND*): 50 Years Live (2cd) [2021] | House on Fire (Live in Europe) [2020] | Live and Kickin' (2cd/dvd) [2015] | Robert Johnson Told Me So [2013] | Guitars on Fire: Live @ Chez Paulette, w/Fred Chapellier [2012] | A Part of Me [2010] | Raising the Roof!* [2008] | Guitar Gumbo [2005] | Oh No! More Blazing Telecasters, w/Danny Gatton (live) [2005] | House on Fire [2003] | Blues Over the Years [2003] | Fingers on Fire, w/Pete Kennedy [2002] | Live in Europe 1988* [2001] | Blue Licks & Voodoo Things [2001] | Play It Cool [2001] | Not One Word [2000] | Live and Kickin' [2000] | Really Blue [1998] | Tip of the Iceberg [1992] | Hot Stuff! [1991] | In Orbit, w/Powerhouse [1991] | Night Life, Powerhouse [1990] | I Know What You're Thinkin'...* [1989] | Partners in Crime, Jimmy Thackery & the Assassins, feat. Tom Principato [1987] | No Previous Record, Jimmy Thackery & the Assassins, feat. Tom Principato [1986] | Smokin' [1985] | Blazing Telecasters, w/Danny Gatton (live) [1984] | I Ain't Drunk, Geoff Muldaur, feat. Tom Principato [1981] |