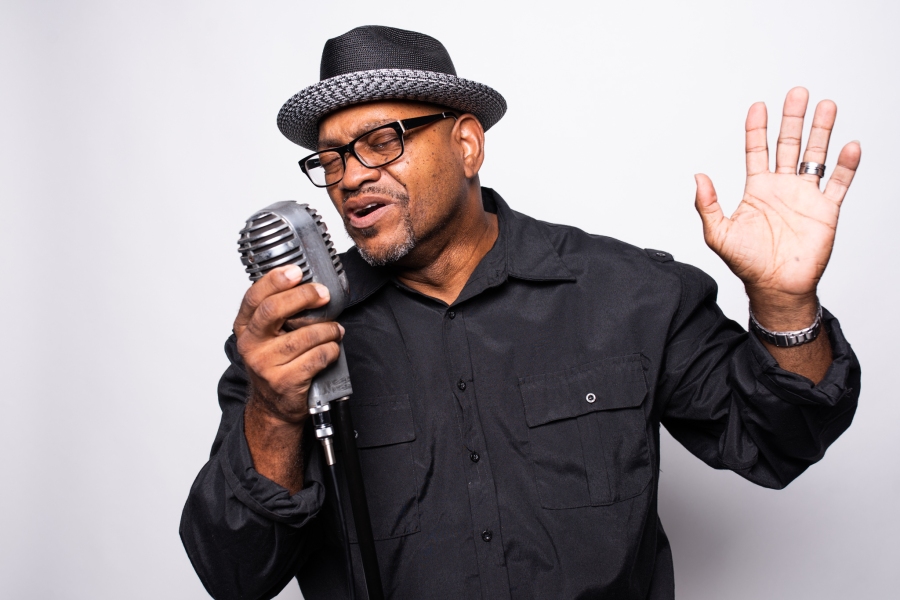 "A catchy contemporary bluesman…"
Willie Jackson is muzikant, afkomstig uit Savannah, Georgia. Hij is de jongste uit een gezin van zes kinderen van wijlen, dominee Jackson en zijn vrouw Annie Pearl. Willie is in zijn vrije tijd altijd een songwriter geweest, terwijl hij werkte om zijn gezin te onderhouden. Zijn leven veranderde in 2009 na een werkongeval bij de spoorweg. Hij maakte toen van zijn hobby zijn beroep, legde zich nog meer toe op songwriting en leerde basgitaar spelen.
Willie treedt op met de Tybee Blues Band. De band startte origineel met muzikanten uit Tybee Island (een plaats in de staat Georgia) die elkaar kenden van jams in lokale bars, waar ze nummers van Muddy Waters, BB King, Stevie Ray Vaughan en Eric Clapton coverden. De line-up van de band wijzigde regelmatig maar Dillon Young, die zijn weg vond van Louisiana via Texas naar Savannah, GA, is de lead gitarist. Jim Simmons, aka "Blues Hog" speelt blues harmonica, Brandon Riley is de drummer en Rodney Smith, bassist.
Jackson debuteerde in 2017 met de EP 'Chosen by the Blues'. In de studio stond hij en Young samen met Jon Willis (bas), Paxton Eugene (drums) & Ace Anderson (harmonica). De zes nummers die Jackson opnam combineren elementen van klassieke blues met bedenkingen over het hedendaagse leven.
Na drie jaar verscheen zijn debuut studio album 'All in the Blues'. Jackson nam 12 eigen nummers op met bevriende muzikanten. De opener "I'm Your Landlord" is een midtempo soulvol blues nummer dat in 2019 twee Indie Music Channel (IMC) Awards won als "Best Songwriter" én "Best Blues Song". Met "The Whole Book is Wet" schakelt Jackson een versnelling hoger en mag hij rekenen op Toi Wilkerson die de achtergrondzang doet. Op "Come Here Jr." verzorgde zijn producer Eric L. Winbush het drum programma, het zwoele "Beautiful Disease" is door de gitaar van Winbush erg funky en "The Old Man Luv" swingt. De percussie bepaalt de groove op "Stranger in My Hole" en op de uptempo shuffle "Sticky Hands Blues" leidt bassist Rodney Smith de dans. De nodige slow time komt er met "She Need Satisfied" aan. Ace Anderson is hier en in volgende nummers de harpist van dienst. Op "Hey Gangster" zorgt de gitaar van Winbush voor het doek valt nog voor de juiste stemmingen om daarna met "Brother I'll Take Her" swingend af te ronden.
"Willie Jackson slaagt op zijn studio debuut 'All in the Blues' erin om aan zijn songwriting de juiste hedendaagse grooves te koppelen…"
"On his studio debut 'All in the Blues', Willie Jackson manages to link the right contemporary grooves to his songwriting…" (ESC for Rootstime)
Eric Schuurmans
Album track list: 01. I'm Your Landlord – 02. The Whole Book is Wet – 03. Come Here Jr. – 04. Beautiful Disease - 05. The Old Man Luv - 06. Stranger in My Hole - 07. Sticky Hands Blues - 08. She Need Satisfied - 09. Coon Hound Nose - 10. Give Me My Rib Back - 11. Hey Gangster - 12. Brother I'll Take Her / Music/Lyrics by: Willie Jackson © 2021 – Produced, mixed & masterd by: Eric L. Winbush (Daddy's Production) | Album credits: Willie Jackson: vocs / Guitar: Dillon Young, Lomax Spalding, Reggie Ward / Bass: Trosky Lane, Rodney Smith / Drums: Dancial "Twin" Jackson / Horns: Jimmy Brown / Keys: Solomon Baker / Harmonica: Ace Anderson / Organ: Earl Fleming / Piano: Edsel Robinson / Organ/Drum/Guitar Progr.: Eric L. Winbush / Bv: Suzanne "Zan" El-Habre, Toi Wilkerson, Dana Henry, Mary Davis
Discography WILLIE JACKSON: All in the Blues [2021] | Chosen by the Blues (EP,6#) [2017] |