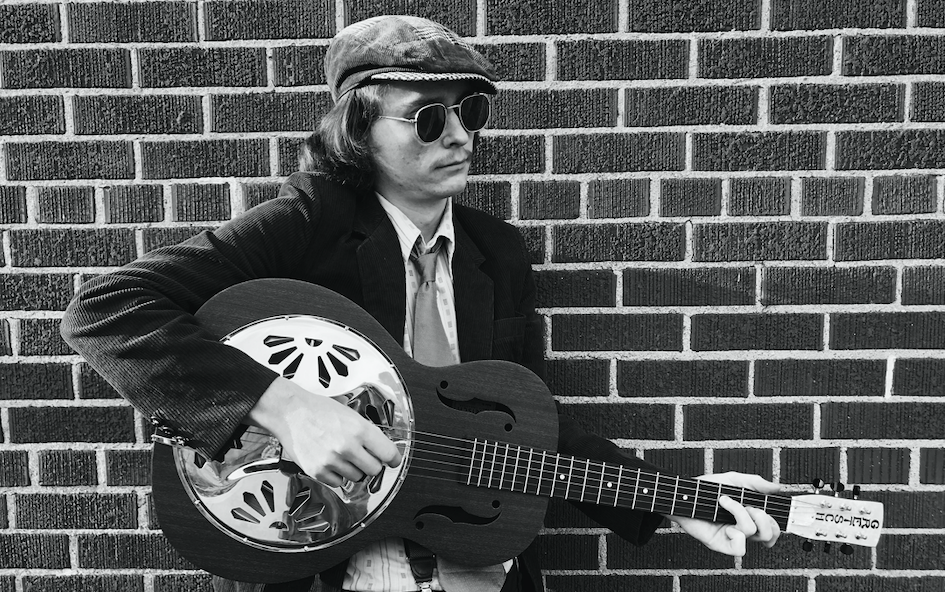 "A unique storyteller with a distinct sense of blues, melody and groove…"
J-Rad Cooley is een jonge muzikant (pianist, harmonicaspeler) en singer/songwriter uit Salt Lake City, de hoofdstad van de staat Utah. De plaats wordt nog steeds Grote Zoutmeerstad genoemd. Voor 'Yard Sale', zijn grootse studio debuut, werkte hij samen met de in Memphis wonende muzikant/producer Tony Holiday in Wild Feather Recordings, de studio in Hendersonville (Tennessee) van Zach Kasik (bassist van Too Slim & the Taildraggers). Tennessee. Muzikaal wordt hij omschreven als "een unieke verhalenverteller met een uitgesproken gevoel voor blues, melodie en groove…".
Naast acht eigen nummers namen ze ook de Charles Warfield & Clarence Williams klassieker "Baby Won't You Please Come Home" op. Zijn soulvolle songs laten zijn diverse invloeden van Lightnin' Hopkins tot Ray Charles en The Band horen, met een New Orleans kronkel of een uitgesproken ragtime smaak. De geweldige Victor Wainwright zit niet alleen op de opener "Livin' Downtown" achter de piano, maar ook op "Yard Sale", "My Wallet's Dry" en het door The Band beïnvloedde, "Til' Hate Is Gone" is deze Grammy genomineerde pianist te horen. De overige muzikanten die aan het album meewerkten zijn bassisten Josh Karrick & Zach Kasik, gitarist Aubrey McCrady en drummer Shake E. Fowlkes. Tim "Too Slim" Langford is de tweede gast, hij is te horen op het relaxte "Running Away from My Hometown", waarin hij het opneemt tegen een groovende Cooley en verder verzorgt zangeres Hannah Jason de backing vocals. Veel van New Orleans zit er in "Now She's a Drifter" en "All Night Mama", nummers die opgenomen werden met Cooley zelf achter de piano, die voor het album behoorlijk wat Dr. John the Night Tripper-allures sprokkelde. Om de track list te vervolledigen en om Hannah ook eens in de kijker te zetten, moet ik nog "The World Will Call Me Mister" vernoemen.
"Immerse yourself on 'Yard Sale' in the intoxicating rootsy world of J-Rad Cooley, who takes you in his stories to other places…" (ESC for Rootstime)
Eric Schuurmans
Album tracklist: 01. Livin' Downtown – 02. Baby Won't You Please Come Home – 03. Now She's a Drifter - 04. Running Away from My Hometown – 05. All Night Mama - 06. Yard Sale -07. My Wallet's Dry – 08. The World Will Call Me Mister - 09. Til' Hate Is Gone | Music/Lyrics by: J-Rad Cooley, except (2), by: Charles Warfield & Clarence Williams | Produced by: Tony Holiday & Zach Kasik | Album credits: J-Rad Cooley: vocs, harmonica, piano / Aubrey McCrady: guitar / Josh Karrick & Zach Kasik: bass / Shake E. Fowlkes: drums & Victor Wainwright: piano (1,6,7,9) / Tim "Too Slim" Langford: guitar (4) / Hannah Jason: bvs (9)
Discography J-RAD COOLEY: Yard Sale [2022] |