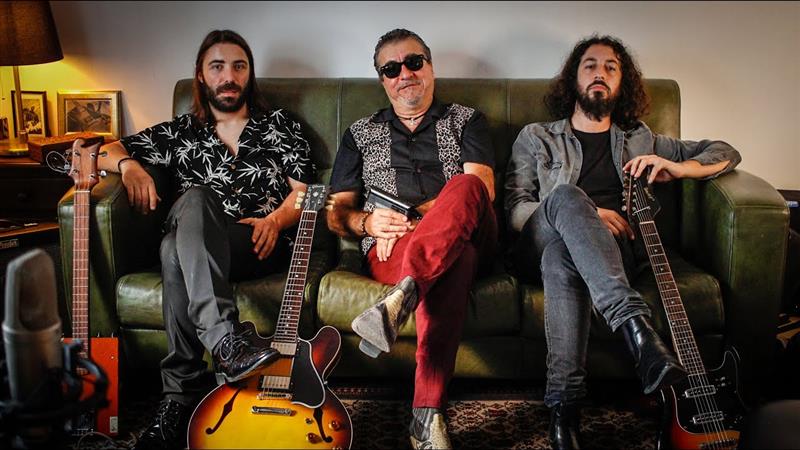 "Spanish harmonica grooves…"
Domingo "Mingo" Balaguer (geboren in 1958, in Sevilla) is misschien een blageur (grappenmaker), maar al meer dan drie decennia lang ongetwijfeld een geroutineerde en getalenteerde zanger en harmonicaspeler. Hij nam al 17 albums op, speelde in Spanje in verschillende bands (Caledonia Blues Band, The Blues Blasters, Big Bang, Mingo The Blues Intruders…) en doet ook solo zijn ding. Balaguer is daarnaast ook songwriter en producer. Hij is met zijn band Mingo-Sanpa & Bárez Bros. genomineerd om Spanje te vertegenwoordigen op de EBC 2022 in Malmö, Zweden.
In 2020 verscheen 'Blue Shadow', een blues album met vooral eigen nummers dat hij opnam met gitaristen Pablo "Sanpa" & Kid Carlos, bassist Oriol Fantanals, toetsenist Paul San Martin (piano, orgel), drummer Guillaume Destarac en saxofonist Alain Sancho.

'Blue Shadow' opent met "Toxid Woman", een swingend nummer met barrelhouse piano dat je aanzet tot dansen.Met "My Little Girl" verhoogt het tempo, "Happy to Meet My Baby" dompelt je onder in een jazzy sfeer getint met rockabilly swing en "You're Nearly Killing Me" is een slow blues à la lettre die wat rust brengt. Op "Unemployement Blues" is de hoofdrol voor de gitaar van Carlos terwijl de enige cover, het Louis Jordan nummer, "Early in the Morning" daarna erg Latino getint is. "Down tot he Liquor Store" klinkt erg aanstekelig, "Don't Let Me Fall Behind" wat meer retro en "Party Animal" erg funky. Met "Sputnik Boogie" sluit Mingo Balaguer af. Hij doet dit erg vakkundig, maar vooral met de juiste groove.
"Even if Spain seems far away, with 'Blue Shadow', Mingo Balaguer brings the mainly swinging blues on his harmonica to us…" (ESC for Rootstime)
Eric Schuurmans
10 CD's te winnen!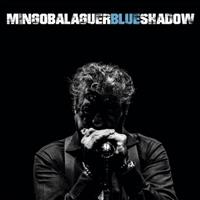 Wil je daar kans op maken, dan mail je ons gewoon even:
je naam, je adres en de vermelding: MINGO BALAGUER
Binnen een aantal weken wordt uit alle inzendingen de gelukkigen getrokken.
Wij hopen dat u massaal Rootstime - hier - zult mailen
De winnaars worden per mail verwittigd.
Album tracklist: 01. Toxid Woman – 02. My Little Girl – 03. Happy to Meet My Baby – 04. Keep on Knockin' – 05. You're Nearly Killing Me – 06. Unemployement Blues – 07. Early in the Morning [Louis Jordan] - 08. Down tot he Liquor Store – 09. Don't Let Me Fall Behind – 10. Party Animal – 11. Sputnik Boogie | Music/Lyrics by: Mingo Balageur, or as [noted: 7] | Produced by: Mingo Balagauer | Album credits: Mingo Balagauer: vocs, harmonica / Pablo "Sanpa": guitar (lead: 1,2,7,10 – rhythm: 4,5,7,8,11) / Kid Carlos: guitar (lead: 3,5,6,7,9 – rhythm: 4,7,8,10,11) / Oriol Fantanals: bass & upright / Paul San Martin: piano, organ / Guillaume Destarac: drums / Alain Sancho: tenor & bariton sax (5,10) 
Discography MINGO BALAGUER: Blue Shadow [2020] | Hometown Blues, w/Sanpa & Bárez Bros. [2020] | Blues Train, w/Alex Caporuscio [2017] | Live in the Basque Country, w/Felix Slim [2009] | Spanish Blues Harp Attack Live, w/Ñaco Goñi & Danny Boy [2007] | Keep the Blues Alive, by Big Bang [2001] || Mingo & The Blues Intruders: Wild Wild Woman [2013] | Fun to Visit - live [2010] | Goin' West, [2008] |