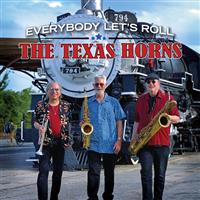 Artiest info
Website
facebook
label: Blue Heart Records
info: Blind Raccoon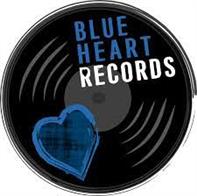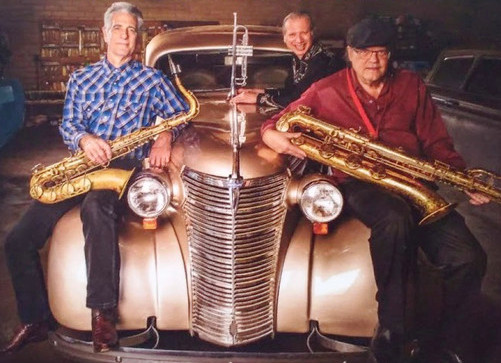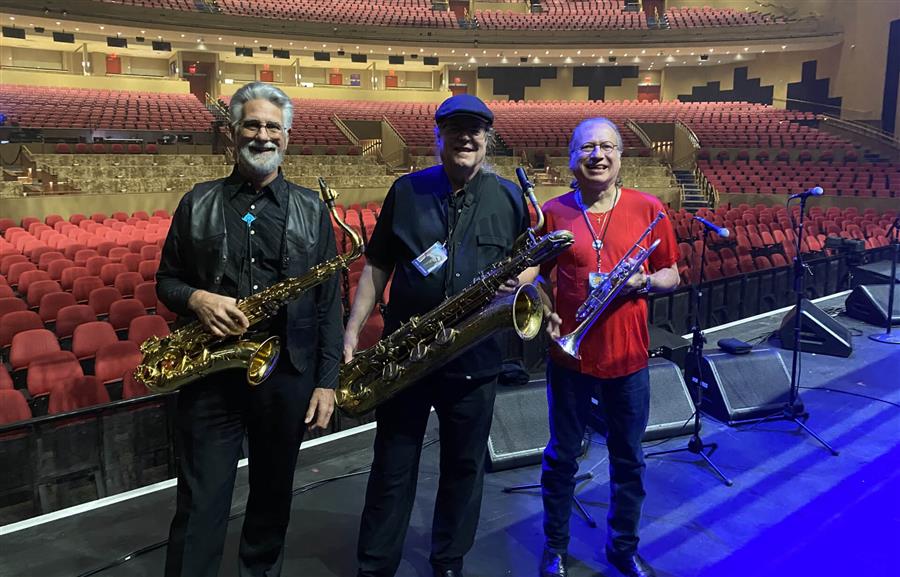 "Their own set of rockin' sophisticated blues and R&B music…"
Drie Texaanse veteranen, Mark "Kaz" Kazanoff (sax, harmonica), John Mills (sax) en Adalberto "Al" Gomez (trompet) bliezen in Texas al jaren op alle mogelijke podiums, avond na avond, de lucht uit hun longen voor andere artiesten als Bonnie Raitt, Buddy Guy, Los Lobos, Dr. John en the Allman Brothers Band. In 1997 startte Kazanoff met The Texas Horns. Ze stonden op de affiches van festivals in Chicago en Portland, maar ook al in Canada op die van het Ottawa Bluesfest. Van Kazanoff's actuele band The Recuperators, maken ook gitarist Derek O'Brien en toetsenman Nick Connolly deel uit. Adalberto "Al" Gomez was nog lid van Doug Sahm's Last Real Texas Blues Band. Hij is met Kazanoff en O'Brien te horen op Sahm's titelloze album uit 1994. In 1997 tourde Gomez in Europa met de Last Real Texas Blues Band.
Voor hun 2015-debuutalbum 'Blues Gotta Holda Me', trok het trio de studio in met Barry "Frosty" Smith (drums) en Derek O'Brien (gitaar) en enkele gasten (Marcia Ball, Anson Funderburg, Nick Conolly, Ronnie James…). 'Everybody Let's Roll' is de opvolger van 'Get Here Quick' (2019) en de titel van hun derde studio album. Het werd opnieuw opgenomen met Anson Funderburgh als producer en gasten.

'Everybody Let's Rol'l is een dynamische verzameling van 13 nummers, waarvan 11 originelen, geworteld in de brede blues traditie en versterkt door de individuele en collectieve muziekgeschiedenis van het trio. Speciale gasten zijn Jimmie Vaughan, Mike Flanigin, Carolyn Wonderland, Carmen Bradford, Johnny Moeller, Marcia Ball, Anson Funderburgh, Mike Zito, Matt Hubbard, Guy Forsyth en Michael Cross. Het album is opgenomen in Austin, TX met ingenieur Stuart Sullivan.
Met de titelsongen met veel toeters en bellen, opent 'Everybody Let's Roll' terwijl Carolyn Wonderland als eerste gaste, uitbundig oproept -met de opdracht van de Texas Horns in gedachte- om te feesten op hun "rockin' blues en R&B". Op "Why It Always Gotta Be This Way" neemt Mike Zito de microfoon over om, met zijn gruizige stem, het meeslepende verhaal te zingen van pech en problemen. De pittige jump blues "I Ain't Mad with You" is de eerste van vijf instrumentale nummers. Matt Hubbard demonstreert in het nummer zijn vingervlug toetsenwerk, terwijl Johnny Moeller ondersteunt op gitaar. Gastdrummer Tom Brechtlein verzekert op het pittige  dansnummer, "Alligator Gumbo" de funky New Orleans' beat en Michael Cross de zang.  Vervolgens predikt Guy Forsyth op "Die with My Blues On" de wijsheid, om het leven ten volle te leven. De Horns geven alles van zich op "I Want You (She's so Heavy)", een uit 'Abbey Road' van The Beatles ontleende psychedelische blues, die hier herschreven werd in een anno seventies funky nummer. Daarna neemt de levende legende Jimmie Vaughan het over op het slinkse "Too Far Gone", met Mike Flanigin op B3-orgel en Jason Corbiere op drums, om alles goed te laten voelen. De in Texas geboren jazz zangeres Carmen Bradford blaast zowaar de deuren open op het hard swingende "Watcha Got to Lose" met in de achtergrond de blues harp van Kaz. "Apocalypso" is een met salsa gearomatiseerde compositie, met Al Gomez die verbaast op trompet. Guy Forsyth verzorgt de zang op "Prisoner in Paradise", een dynamisch nummer met een verfijnd Blood Sweat & Tears-gevoel en elke blazer krijgt dan een moment om te schitteren, op de funky instrumental "The Big Lie". Kaz neemt tenslotte de leadzang over op het swingende "Ready for the Blues Tonight", terwijl Marcia Ball achter de boogiewoogie piano zit. Het album eindigt met The Texas Horns, Vaughan en Flanigin die de Lenoir-klassieker "J.B.'s Rock" nieuw leven inblazen. Een gepaste finale voor een geslaagd album van een opmerkelijke groep.
"'Everybody Let's Roll' by 'The Texas Horns', is a successful album by a group that has been surprising for decades…" (ESC for Rootstime)
Eric Schuurmans
'EVERYBODY LET'S ROLL': Tracklist: 01. Everybody Let's Roll - 02. Why It Always Gotta Be This Way - 03. I Ain't Mad with You* - 04. Alligator Gumbo - 05. Die with My Blues On - 06. I Want You (She's so Heavy) [Lennon & McCartney] - 07. Too Far Gone - 08. Watcha Got to Lose - 09. Apocalypso* - 10. Prisoner in Paradise - 11. The Big Lie*  - 12. Ready for the Blues Tonight - 13. J.B.'s Rock* [J.B. Lenoir] - (*instrumentals) | Music/Lyrics by: M. Kazanoff, or as [noted] | Produced by: Anson Funderburgh | Credits: Mark "Kaz" Kazanoff: sax, harmonica, vocs / John Mills: baritone & tenor sax, piano / Adalberto "Al" Gomez: trumpet & Flügelhorn, piano /  Jason Corbiere: drums & Guests: Anson Funderburgh: guitar (1,4,8), Brannen Temple (11),  Carmen Bradford: vocs (8), Carolyn Wonderland: vocs (1), Guy Forsyth: vocs (5,10), Jimmie Vaughan (7,13), Johnny Moeller: guitar (3,6,9), Marcia Ball: piano (12), Matt Hubbard: keys (3), Michael Cross: vocs (4), Mike Flanigin: keys  (7,13), Mike Zito: vocs, guitar (2), Tom Brechtlein: drums (4)
Discography THE TEXAS HORNS: Everybody Let's Roll, feat. Carolyn Wonderland & Anson Funderburgh [2022] | Get Here Quick [2019] | Blues Gotta Holda Me [2015]