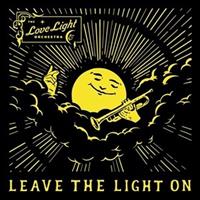 Artiest info
Website
info : Blind Raccoon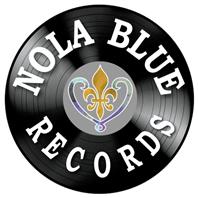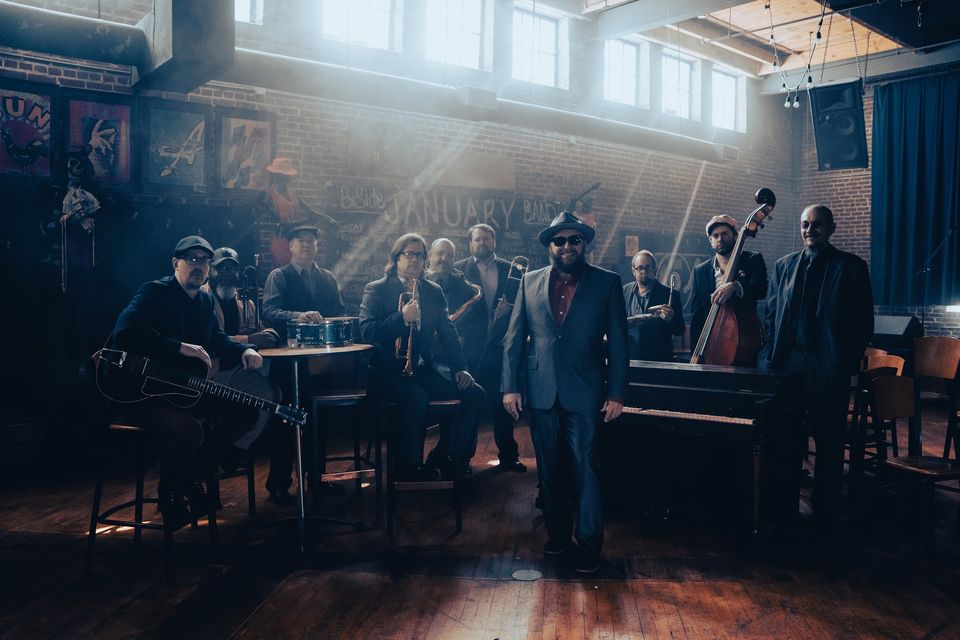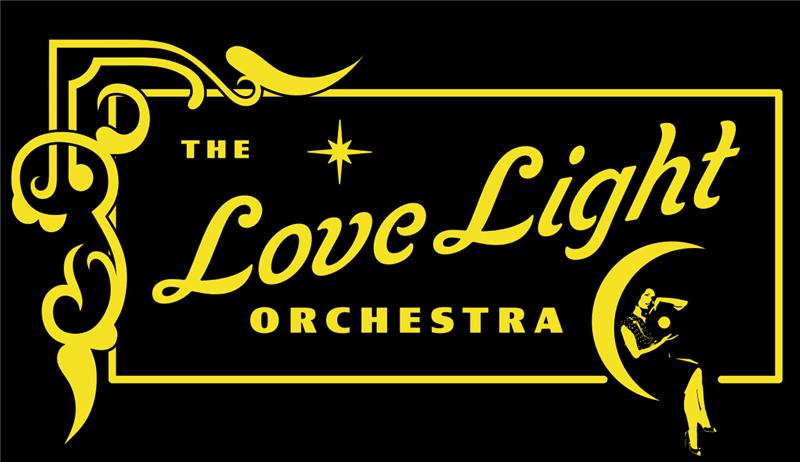 "Memphis Big Band Blues…"
Met z'n tienen en veel toeters en bellen laat de zanger met de fluwelen soulstem John Németh, opnieuw van zich horen op het debuut studio album 'Leave the Light On' van The Love Light Orchestra. Als zanger/frontman van een bigband trok hij in 2017 al de nodige aandacht met een titelloos album, dat in Bar DKDC in Memphis live opgenomen werd. The Love Light Orchestra, met name gitarist Joe Restivo & trompettist Marc Franklin, vonden de naam van de band in het Bobby Bland nummer "Turn on Your Love Light" (1961), dat geschreven werd  door bandleider en arrangeur Joe Scott en Duke Records' eigenaar/producer Don Robey aka Deadric Malone. Het is een goed gekozen  naam, voor een band die een hommage brengt aan de periode van de Beale Street Big Band Blues, de muziek van Bobby "Bleu" Bland, BB King en Herman 'Junior" Parker. 
John Németh sleet aanvang jaren negentig zijn jeugd in Boise in het Noordwesten van de States, in de slijkerige aardappelvelden van de Potato State, het gebied dat sinds 1890 Idaho heet en oorspronkelijk bevolkt werd door Indianenstammen als de Nez Percé. Schrijver Ernest Hemingway (1899-1961) pleegde zelfmoord in Ketchum (Idaho).
Waar John Németh eerst nog aangetrokken werd door de harde hiphopgeluiden en rockbands van de dag, was het via een vriend Tom Moore, dat hij bluesgitarist Buddy Guy (en mondharmonicaspeler Junior Wells) op zijn Delmark debuutalbum 'Hoodoo Man Blues' (1965) leerde kennen. Moore en Németh richtten Fat John & the 3 Slims op. In 2000 werkte Németh samen met Junior Watson en was hij daarnaast ook frontman van zijn eigen band, The Jacks. Met hen bracht hij in 2002 in eigen beheer het album 'The Jack of Harps' uit. Németh's solodebuut 'Come and Get It' volgde in 2004. In hetzelfde jaar verhuisde Németh naar Oakland, Californië. In 2005 en 2006 verving hij tijdelijk Sam Myers in Anson Funderburgh's begeleidingsband.
In 2006 tekende Németh een platencontract bij Blind Pig Records. 'Magic Touch', opgenomen met Funderburgh als producer en met Jr. Watson als gastmuzikant op verschillende nummers, verscheen in 2007. Voor het album werd genomineerd voor een Blues Music Award in de categorie "Best New Artist Debut". Németh verscheen ook op Elvin Bishop's' album 'The Blues Roll and On' (2008), dat voor een Grammy Award werd genomineerd in de categorie "Best Traditional Blues Album". In 2010 volgde als opvolger van 'Love Me Tonight' (2009), 'Name the Day!', in februari 2012 'Blues Live', een album dat werd opgenomen op drie locaties in de San Francisco Bay Area. Het bevatte gitaarbijdragen van Kid Andersen. 'Soul Live' verscheen in september 2012. Met 'Stronger Than Strong' (2020) -zijn debuut bij Nola Blue Records- bracht Németh al zijn tiende album uit.
'Leave the Light On' van The Love Light Orchestra is een studio album met negen originals en "one radically reworked cover". De opener, "Time is Fading Fast" is één van de twee nummers die Joe Restivo schreef. Hierin demonstreert de band, heel relaxt en in "Big Joe" Turner stijl, zijn sterkte. De gitaar vaardigheden van Restivo worden duidelijk in "Come on Soon" en de blazers hebben het duidelijk voor het zeggen in de aanstekelige rumba "Give Me a Break". Drummer Earl Lowe zorgt daarna op "I Must Confess" voor een pittige boogaloo beat en "3 O'Clock Blues" is de al aangekondigde cover van Lowell Fulson, die een grondige update kreeg. Het was BB King's éérste hit en een van de bestverkopende R&B singles uit 1952. Het pientere  tango arrangement van Marc Franklin zorgt ervoor dat Németh in deze 12-bar klassieker op ieder moment al zijn emoties kwijtgeraakt. In "After All" is Németh een crooner à la lettre en op de shuffle "Tricklin' Down" schitteren opnieuw de blazers (Marc Franklin: trompet, Scott Thompson: trompet, Jason Yasinsky: trombone / Art Edmaiston: tenor sax & Kirk Smothers: bariton sax). "Open Book" drijft in wat doo-wop en de boogiewoogie piano van Gerald Stephens leid je doorheen de titelsong, een aanstekelige  shuffle met Matthew Wilson op bas en Paul McKinney op trompet. In de afsluiter "Follow the Queen" krijgen de verliefden nog wat advies, met bijhorende sax van Art Edmaiston.
"On 'Leave the Light On' John Németh stars as singer, songwriter, Hohner fanatic and frontman of The Love Light Orchestra with great Memphis' Big Band Blues…" (ESC for Rootstime)
Eric Schuurmans
Release: 18/02/22
10 cd's te winnen!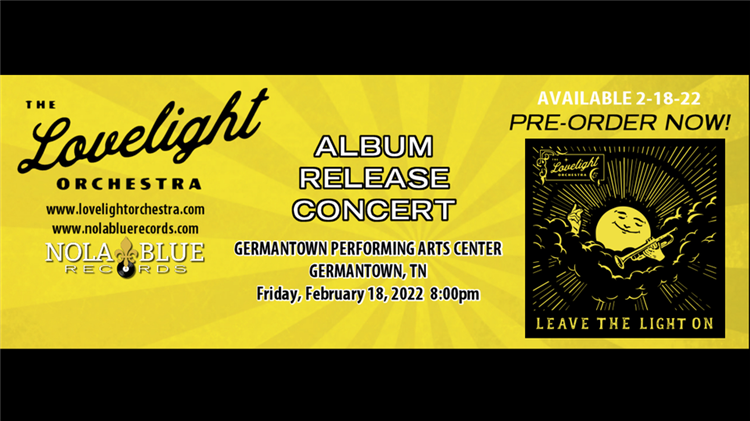 Wil je daar kans op maken, dan mail je ons gewoon even:
je naam, je adres en de vermelding : THE LOVE LIGHT ORCHESTRA
Binnen een aantal weken wordt uit alle inzendingen de gelukkigen getrokken.
Wij hopen dat u massaal Rootstime - hier - zult mailen
De winnaars worden per mail verwittigd.
Album tracklist: 01. Time is Fading Fast – 02. Come on Soon – 03. Give me a Break – 04. I Must Confess – 05. 3 O'Clock Blues [Lowell Fulson] – 06. After All – 07. Tricklin' Down – 08. Open Book – 09. Leave the Light On – 10. Follow the Queen | Music/Lyrics by: John Németh, Joe Restivo (1,4) & Mark Franklin (3,8,10), or as [noted: 5] © 2022 | Produced by: Franklin, Németh & Restivo | Album credits: John Németh: vocs / Joe Restivo: guitar / Gerald Stephens: piano (1-4,7-9) / Al Gamble: piano tracks (5,6,10) / Tim Goodwin: upright bass (1-3,5-7,10) / Matthew Wilson: bass (4,8,9) / Earl Lowe: drums / Marc Franklin: trumpet, horn arrangements / Scott Thompson: trumpet (1-3,5-7,10) / Paul McKinney: trumpet (4,8,9) / Jason Yasinsky: trombone / Art Edmaiston: tenor sax / Kirk Smothers: baritone sax, sax, alto sax (1)
Discography THE LOVE LIGHT ORCHESTRA: Leave the Light On [2022] | The Love Light Orchestra (Live) [2017] || JOHN NÉMETH: Stronger Than Strong [2020] | Feelin' Freaky [2017] | Memphis Grease  [2014] | Blues Live [2012] | Soul Live [2012] | Name the Day! [2010] | Love Me Tonight [2009] | Magic Touch, feat. Jr. Watson [2007] | Come and Get It [2004] | The Jack of Harps, John Németh & the Jacks [2002] |