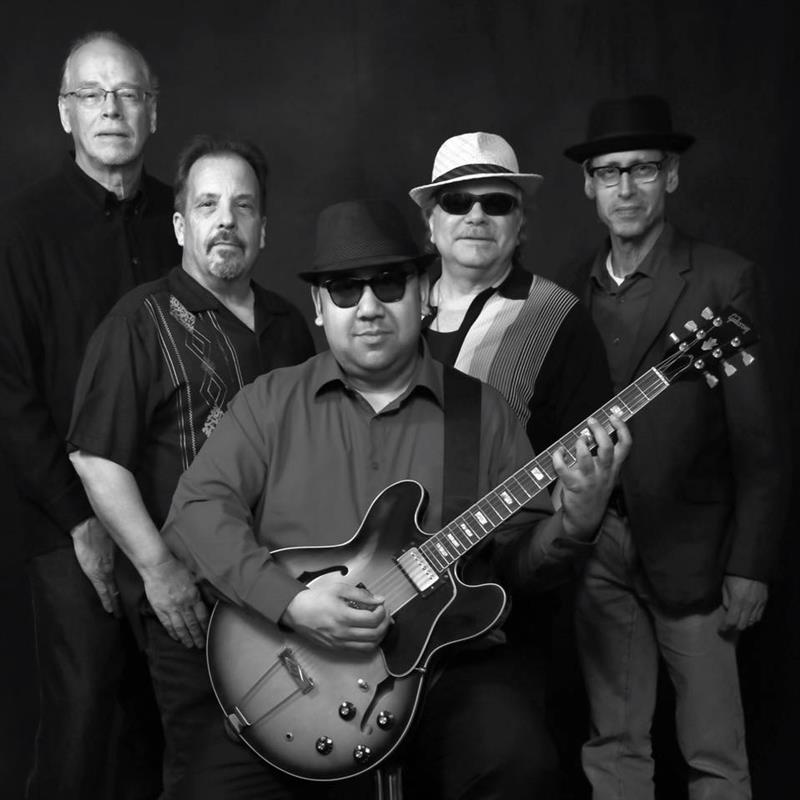 "The best musicians from the Detroit blues scene…"
Vorig jaar in oktober was het zover voor Nicky T & the Snake Charmers. Hun debuut-EP 'Life on Life's Terms' (leven volgens de voorwaarden van het leven) werd in eigen beheer uitgebracht en hun cd-release in Café Cadieux in Detroit (Michigan) werd een feit. Frontman Nicky T (zang) aka Nicholas Tabarias is de frontman en The Snake Charmers zijn: David Krammer (zang), Peter Berg, Andy Szymanski & Frankie Lee, alle voormalige leden van een van de beste bluesbands van Detroit en winnaars van de Lifetime Achievement Award, The Alligators. Nicky T is de beschermeling van Ronnie Earl en is te horen op de laatste 5 albums van The Broadcasters.
David Krammer was de oprichter en 34 jaar lang en leider van The Alligators. De ritmesectie bestaat uit Frankie Lee op bas en Pete Berg op drums. Frankie was 12 jaar lid van The Alligators en is ook lid van Blue Cat en de Zydeco Hepcats. Pete was ooit drummer bij Red, White and Blues Band, Progressive Blues Band, The Alligators, The Boa Constrictors, Harmonica Shah en Rock-n-Roll Hall of Famer Billy Davy. Andy Szymanski is de toetsenist. Hij speelt in de stijl van Otis Spann en Pinetop Perkins. Andy heeft gewerkt met The Butler Twins en de Front Street Blues Band.
Op de track list van 'Life on Life's Terms' van deze slangenbezweerders staan zeven eigen nummers. De opener "Trouble with a T" is een geslaagde ouderwetse rocker met prima barrel house piano van Szymanski, waarmee de sfeer er al goed in zit. "Strut" is een rustig bluesy intermezzo, "So Long Baby" rockt als weleer en de instrumental "Driving Sideways" swingt aanstekelig. Denk dan maar eens even rustig na over de titelsong, want "Life on Life's Terms" vertelt je hoe het moet. "Ain't Nothing But Love" verlengt dan nog even het feestje, om daarna dan rustig en instrumentaal af te sluiten met "The Way She Moves".
"With 'Life on Life's Terms' the cows are out for Nicky T & the Snake Charmers and, for us the fun ensured…" (ESC for Rootstime)
Eric Schuurmans
10 cd's te winnen!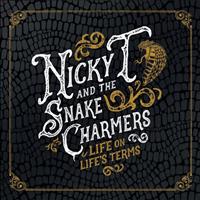 Wil je daar kans op maken, dan mail je ons gewoon even:
je naam, je adres en de vermelding: NICKY T & THE SNAKE CHARMERS
Binnen een aantal weken wordt uit alle inzendingen de gelukkigen getrokken.
Wij hopen dat u massaal Rootstime - hier - zult mailen
De winnaars worden per mail verwittigd.
Albumtrack list: 01. Trouble with a T – 02. Strut – 03. So Long Baby – 04. Driving Sideways – 05. Life on Life's Terms – 08. Ain't Nothing But Love - 07. The Way She Moves | Music/Lyrics by: Nicholas Tabarias, David Krammer, Peter Berg & Andy Szymanski, or as [noted] © 2022 | Album credits: Nicholas Tabarias: guitar / David Krammer: vocs / Andy Szymanski: keys / Peter Berg: drums / Frankie Lee: bass
Discography NICKY T & SNAKE CHARMERS: Life on Life's Terms (EP,7#) [2021 |