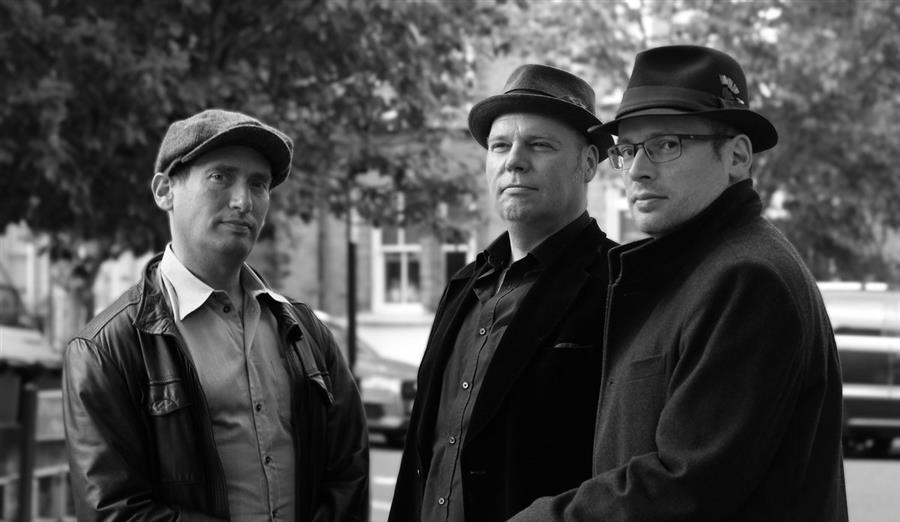 "More of the unique Jimmy-Regal-and-the-Royals-mix…"
Jimmy Regal & The Royals is een Brits mondharmonica/gitaar/drums-trio uit Zuid-Londen, geïnspireerd door "oldskool" acts (die vaak speelden zonder bassist) die dankzij de inspanningen van het Fat Possum label, op volle krachten konden komen. Artiesten zoals RL Burnside, Junior Kimbourgh en James Lewis Carter aka "T-Model Ford" gingen hen al eerder voor. The Royals zijn frontman/zanger Joff Watkins op harmonica, C.J. "Corin" Williams op gitaar en Sammy Samuels op drums. Op hun Facebook wordt hun muziek omschreven als "Schorre, huilende blues met elementen uit Noord-Mississippi, New Orléans & Zuid-Londen…". Ze halen zo een flinke portie Little Walter, professor Longhair en James Booker in huis, wat zorgt voor een unieke Jimmy-Regal-and-the-Royals-mix. Joff treedt daarnaast ook op met Corin als het Joff Watkins Duo en met het Nathan Osgood Trio.
Hun titelloos debuutalbum in 2017, kreeg heel wat airplay en ontving goede recensies in het VK en internationaal. Een jaar later verscheen, opgenomen in The 100 Club in 100 Oxford Street in Londen, het live album 'Just Because'. De club heette oorspronkelijk de Feldman Swing Club, maar veranderde van naam toen de vader van de huidige eigenaar het overnam in 1964. In de club traden al Howlin' Wolf, Chuck Berry, The Rolling Stones en the Sex Pistols...op.
Aanvang 2020 tekenden Jimmy Regal & the Royals bij het Londense onafhankelijke label, Lunaria Records (J.D. Singfield, Diatribe, Echo Wants Her Voice Back, Chris Rand's Gathering, The Jones Street Boys, Tommy Hare) waar ze als debuut hun  tweede studio album 'Light Night Chicken' met producer Simon Trought uitbrachten. De 5-track EP 'Ain't Done Yet' is al de opvolger. Buiten de band stonden er ook enkele gasten in de studio.
Zo is er op de aanstekelige opener "Ain't Done Yet" saxofonist Chris Rand te horen en is na een portie New Orleans funk, "Mickey Two Suits" een aanstekelig swingend instrumentaal nummer. Merk op dat dat de titel hier verwijst naar een gokker die is uitgesloten van de Herne Hill Tavern. "Way to Loose" is een intiem nummer met indringende blues harp en zachte akoestische gitaar, dat knap contrasteert met "Show Time", een andere swingende uptempo blues wals, met Toby Kinder op Hammond. Er rest nog de radioversie van "Can't Cry No More" om om je te laten innemen door de Senegalese griot-koraspeler Diabel Cissokho. West-Afrika ontmoet hier Zuid-Londen. Ja, Jimmy Regal & The Royals zijn nog lange niet klaar. Wordt zeker vervolgd!
"Jimmy Regal & The Royals, a British blues trio that would also impress here. Listen now to their ep 'Ain't Done Yet'…" (ESC for Rootstime)
Eric Schuurmans
Album tracklist: 01. Ain't Done Yet – 02. Mickey Two Suits – 03. Way to Loose – 04. Show Time – 05. Can't Cry No More (radio edit) | Music/Lyrics by: Samuels/Watkins, or as [noted] © 2022 | Album credits: Joff Watkins: vocs, harmonica, guitar / C.J. "Corin" Williams: guitar / Sammy Samuels: drums & Add. Musicians: Chris Rand: sax (1), Toby Kinder: keys (2,4) &  Diabel Cissokho: kora (5)
Discography JIMMY REGAL AND THE ROYALS: Ain't Done Yet (EP,5#) [2022] | [2021] | 2-Light Night Chicken [2020] | Just Because (live @ the 100 Club)* [2018] | 1-Jimmy Regal and the Royals [2017] | You'd Better Watch Yourself*  [2014] || (*single download in MP3, FLAC and more)