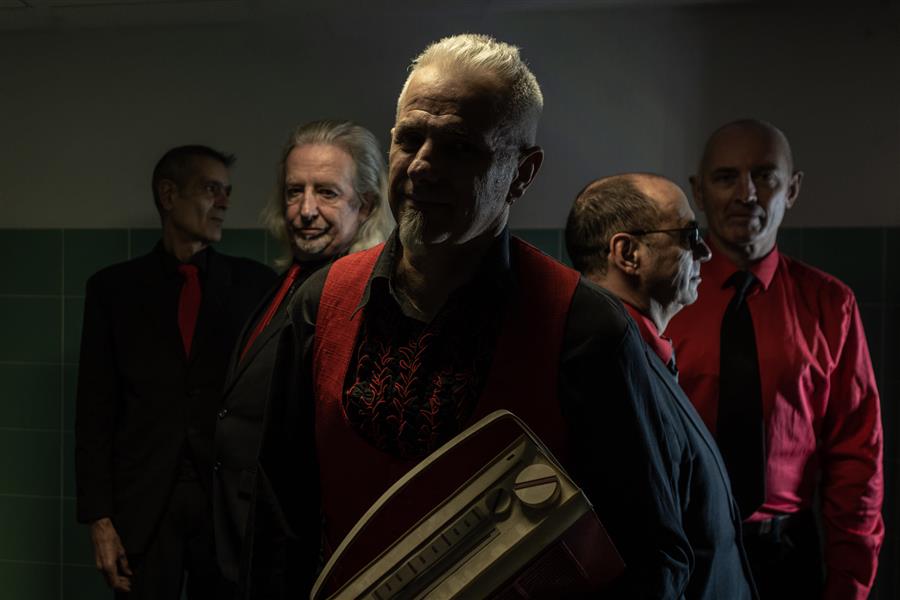 "CARPE DIEM…"
Het verhaal van de Shaggy Dogs begon in de omgeving van Parijs in 91130 Ris-Orangis in venue Le Plan, een kleine concertzaal in het Zuiden van de hoofdstad. Daar traden ooit The Ramones, Motörhead en The Inmates op. De vijf muzikanten van de Shaggy Dogs vonden er de inspiratie en moed om zich te wagen aan het coveren van hun favoriete rock songs.
Hun eerste poging was een tribute aan Lee Brilleaux aka Lee John Collinson (1952-1994), een Britse R&B zanger en muzikant, die deel uitmaakte van de pub rock band Dr. Feelgood. Dr. Feelgood kennen we van hun singles "She Does It Right", "Roxette", "Back in the Night" en "Milk and Alcohol", was (origineel) opgericht rond gitarist Wilko Johnson, zanger Lee Brilleaux en de ritme sectie die bestond uit bassist B. Sparks (aka "Sparko") en drummer John Martin (aka "The Big Figure").
De Shaggy Dogs vonden hun eigen "Fiesta Blues'n'Roll" uit en strikten de Brit Gary Bromham (Nine Below Zero, U2, Björk, Sheryl Crow, George Michael…) als de voor hun gepaste producer voor hun zevende album 'All Inclusive' (2018).
Na 7 albums is er de opvolger. 'Sorry for the Delay!' is een 5-track EP met nummers van Laurent Bourier en geproduceerd door Sam Miller (Temperance Movement, Alberta Cross...). De titel is een excuus om de tijd die verstrijkt, de tijd die we missen en vooral de behoefte om deze keer te genieten van het huidige "Carpe Diem" moment.
De Shaggy Dogs starten met "Johnny" direct op volle snelheid met geluid uit de seventies, gevolgd door "Sweet Baby Mine", waarin Red zingt als een crooner over de kwellingen van het hoofdpersonage. "Carpe Diem" vat met de steun van Sax Gordon  alle schijnbare tegenstellingen keurig samen en op "The ones Who Know It All" is al de tweede gast Eric slim Zahl op gitaar en zang te horen. Op "Take Your Time" mixt tenslotte de band r'n'r en r'n'b netjes samen met mooie vocale harmonieën om te eindigen in opwindende schoonheid.

"Great, the Shaggy Dogs are back with a lot of rockin' excuses…" (ESC for Rootstime)
Eric Schuurmans
Album tracklist: 01. Johnny – 02. Sweet Baby Mine – 03. Carpe Diem – 04. The ones Who Know It All – 05. Take Your Time | Music/Lyrics by: Shaggy Dogs & Laurent Bourdier | Produced by: Sam Miller & Shaggy Dogs | Album credits: Red aka Pascal: vocs, harp / Jacker: guitar / Toma: bass / Guillermo: drums, percussion / Ben: piano, organ, b-vocs & Guests: tenor & bari Sax (3) / Eric Slim Zhal: vocs, guitar (4)
Discography SHAGGY DOGS: Sorry fort he Delay! (EP,5#) [2022] | All Inclusive [2018] | No Covers            [2018] | Bababoomba [2015] | Renegade Party [2013] | Who Let the Shaggy Dogs Out ?! [2011] | No Covers [2008] | Pub Rockers Class Heroes [2006] | A Dog's Live [1999] |