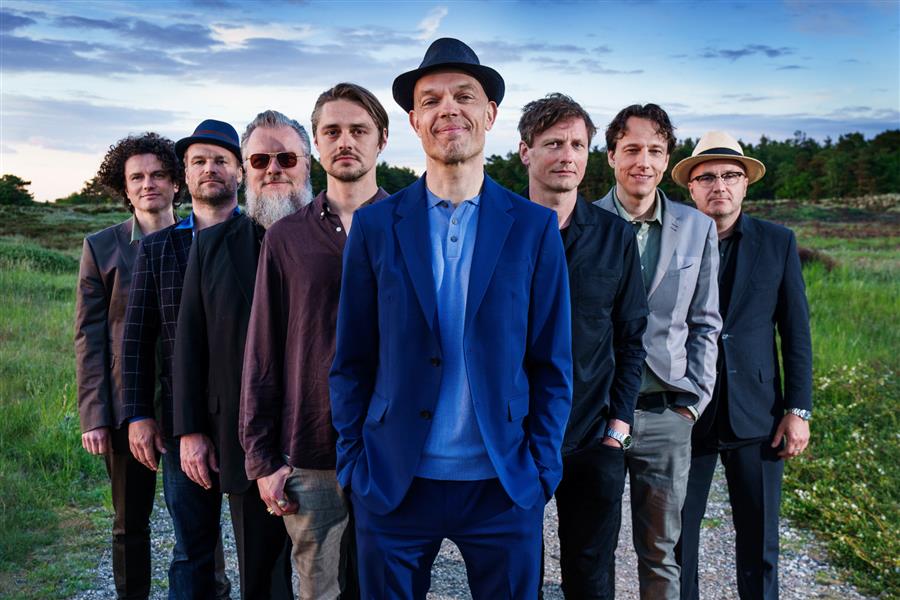 "Their album debut on Mascot Label / Provogue Records!"
Net na de eeuwwisseling en vanaf zijn eerste verschijning in de muziek scene van København, toen een handvol Deense blues kroegenbezoekers hem ontdekten, heeft zijn snelle opkomst Thorbjørn Risager zelden de tijd gegeven om over zijn schouder terug te kijken. Voor deze veelgeprezen songwriter, zanger, rationele gitarist en bandleider van The Black Tornado, was het de start van een vroege carrière, met zijn ogen op de horizon gericht: naar de volgende stad, de volgende show, het volgende nummer, het volgende album.
Singer-songwriter Thorbjørn Risager -hij noemt Ray Charles, Tom Waits en B.B. King als zijn rolmodellen- groeide op in het kleine stadje Jyllinge, ongeveer 30 km van de hoofdstad en studeerde af aan het gerenommeerde Rytmisk Musikkonservatorium in Kopenhagen. Risager verzamelde in 2002 de zevenkoppige band, Blue 7 rondom zich en nam met hen zijn debuut album 'Live 2004' op. Vanaf 2005 treedt Thorbjørn Risager op onder zijn eigen naam. In 2020 bracht hij, sinds zijn solo debuut 'From the Heart' (2006), met een achtkoppige band (met nog altijd vijf leden van het éérste uur!) onder de naam Thorbjørn Risager & The Black Tornado zijn zevende studio album 'Come On It' uit. Risager vormt ook een duo met pianist Emil Balsgaard met wie hij in 2021 een derde album, 'Taking the Good w/the Bad' uitbracht. Voor zijn achtste release 'Navigation Blues' (zijn debuut bij Provogue / Mascot Label Group!) schreef hij 12 nieuwe songs (waarvan drie met Joachim Svensmark) en trok hij met de Black Tornado opnieuw de studio in.
"The songs are original, but sound like they came from a Stax recording session around 1965…"
Met de titelsong "Navigation Blues" opent Risager zijn nieuwe album. Het is géén ongewoon thema voor een nummer van muzikanten, die veel "onderweg" zijn. In deze vooroorlogse blues stomp draait een onheilspellend verhaal over verloren gaan in een afgrond, omdat de gps soms niet werkt en landkaarten vaak al lang verscheurd zijn. De twee decennia dat de band al onderweg is leverde hun een berg van ervaringen op, die ze op 'Navigation Blues' erg knap gebruiken. Of in de relaxte veranda blues "The Way You Make Me Feel" of in pompende uptempo nummers als "Watch the Sun Go Down" (dat bij mij Tony Joe White oproept), "Fire Inside" of "Headed for the Stars",tot in omgaan met pijn op "Blue Lullaby" en "Heart Crash". Maar het gevoel voor avontuur is hierbij nooit ver weg, zoals op ouderwetse rockers als "Hoodoo Lover" en "Taking the Good with the Bad". Ben je alsnog niet overtuigd, dan is er nog het aanstekelige, erg goed gezongen "Whatever Price", "Time" en de ballade "Something to Hold On To".
"On 'Navigation Blues', Thorbjørn Risager & The Black Tornado make surprising choices…" (ESc for Rootstime, BE)
Eric Schuurmans
10 CD's te winnen!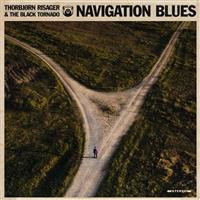 Wil je daar kans op maken, dan mail je ons gewoon even:
je naam, je adres en de vermelding: THORBJØRN RISAGER & THE BLACK TORNADO
Binnen een aantal weken wordt uit alle inzendingen de gelukkigen getrokken.
Wij hopen dat u massaal Rootstime - hier - zult mailen
De winnaars worden per mail verwittigd.
'NAVIGATION BLUES': Tracklist: 01. Navigation Blues - 02. Watch the Sun Go Down - 03. The Way You Make Me Feel - 04. Fire Inside - 05. Blue Lullaby - 06. Taking the Good with the Bad - 07. Whatever Price - 08. Time - 09. Something to Hold On To - 10. Hoodoo Lover - 11. Headed for the Stars - 12. Heart Crash | Music/Lyrics by: Thorbjørn Risager, w/Joachim Svensmark (5,7,12) | Produced by: Søren Bøjgaard, Thorbjørn Risager & The Black Tornado | Credits: Thorbjørn Risager: vocs, a+e guitar / Emil Balsgaard: piano, organ, Wurlitzer, clavinet, farfisa / Joachim Svensmark: e+a guitar, synth, piano, bvs, viola, drums, percussion, glockenspiel, mandolin / Kasper Wagner: alto, tenor & baritone sax, flutes, clarinet / Hans Nybo: tenor sax, bass clarinet / Peter W Kehl: trumpet, flügelhorn, trombone, percussion / Søren Bøjgaard: bass, Moog bass, baritone guitar, synth, piano, percussion / Martin Seidelin: drums, percussion | Studio musicians: Pia Trøjgaard & Christina Boelskifte: bvs (3,4,6,10) / Ole Kibsgaard: bvs (10)
Discography THORBJØRN RISAGER & THE BLACK TORNADO: Navigation Blues [2022] | Best Off (compilation) [2021] | Taking the Good w/the Bad, w/Emil Balsgaard [2021] | Come On In [2020] | When Shadows Fall, w/Emil Balsgaard [2020] | Change My Game [2017] | (Ruf Records') Songs From the Road (cd/dvd) [2015] | Too Many Roads (Ruf Records' debut) [2014] | When They Ring Them Golden Bells, w/Emil Balgaard [2014] | Between Rock & Some Hard Blues - The First Decade [2013] | Dust & Scratches [2012] | Track Record [2010] | Live @ Victoria [2009] | Here I Am [2007] | From the Heart [2006 – solo debut] | | Live 2004, w/Thorbjørn Risager Blue7 [2005] |