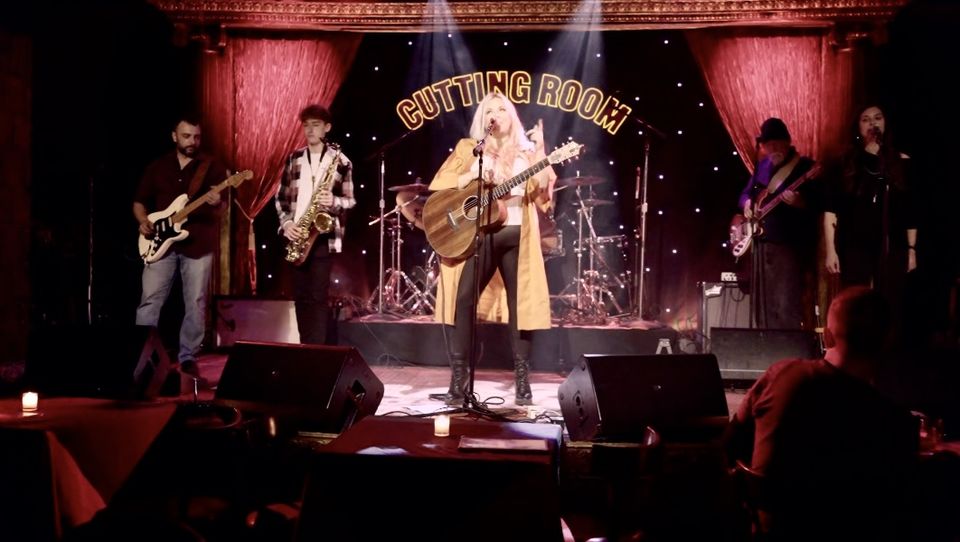 "Als je verbinding maakt met mijn muziek, maak je contact met mij. Ik schrijf wie ik ben. Ik schrijf niet voor de massa. Ik schrijf voor mij en voor jou. Het is iets persoonlijks…" (Kelli Baker)
Kelli "The Phoenix" Baker trok (voor het eerst) onze aandacht met de release van de single, "Dr. Feelgood (Love Is a Serious Business)". Kelli is geboren en getogen in Phoenix, Arizona. Ze verhuisde in 2012 naar New York. Ze is -zo zegt ze zelf- een "authentieke" singer-songwriter en gitariste, woont in Long Island (NY) en leidt The Kelli Baker Band, een blues/rock band uit NY. The Kelli Baker Band zijn naast Kelli (zang, gitaar), Richard Vichlenski (lead gitaar), Matthew Hoyer (bas), Andrew Dwork (drums, percussie), Bobby Sarnowski (keys) & Brother Dave Blues (pedal steel). Met de band won Kelli in het voorbije jaar de Long Island Blues Society "Road to Memphis" IBC Challenge.
Met een krachtige stem, vol van een beklijvende sensualiteit, die gemakkelijk overgaat in grommende oldskool blues, spreekt Kelli haar hart aan als een dichter. Haar muziek is een samensmelting van authentieke blues/rock en singer/songwriter pop met folk/gospel roots. Haar dynamische blues en gospel worden wel eens "etherische" blues genoemd. Haar belangrijkste invloeden zijn The Rolling Stones, Muddy Waters, Jane's Addiction, The Black Crowes, Bonnie Raitt, Tedeschi Trucks Band en Neil Young.
Haar meest recente nummer, "Blood on the Nile", werd met lovende kritieken ontvangen en belandde op de felbegeerde redactionele afspeellijst van Spotify, "Blues Roots".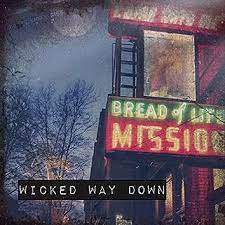 WICKED WAY DOWN (28/07/'23)
In de voorbije maand verscheen bij Bad Jeu Jeu Records () haar single, "Wicked Way Down". Het is een poppy blues/rock nummer waarin vooral Kelli's emotionele, maar vooral intrigerende zang de meeste aandacht trekt. Haar begeleidingsband, met vooral het wervelend orgel van Bobby Sarnowski (veronderstel ik), doet het hier uitstekend!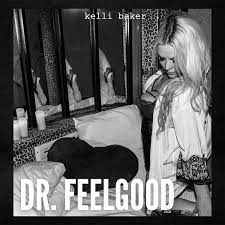 DR. FEELGOOD (LOVE IS A SERIOUS BUSINESS) (02/06'23)
Eerder dit jaar verscheen ook "Dr. Feelgood (Love Is a Serious Business)" (https://youtu.be/s11eigt9Ws8). In deze slow blues à la lettre laat Kelli op een krachtige en overweldigende manier haar gevoelens op een bedwelmende manier uit en roept ze grote legendes uit het verleden op. De stem van Kelli Baker bloeit in elke noot open en wekt bij de luisteraar het verlangen op om steeds meer over haar te weten te komen.
"Don't send me no doctor
Filling me up with all of those pills
I got me a man named Dr. Feelgood
And oh yeah it takes care of me and my ills
They call him Dr. Feelgood in the morning
And taking care of business is really this man's game
And after one visit from Dr. Feelgood
You'll understand why it's his name
Good God almighty, he makes me feel real good…"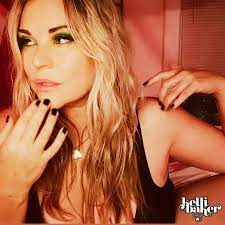 SIX FEET UNDER (01/10/'21)
"Six Feet Under" is een single uit 2021. Het is een dromerig nummer, gedragen op etherische akkoorden en de gitaar van (veronderstel ik) Richard Vichlenski.
"Comparisons with Bonnie Raitt, Chris Cornell, Susan Tedeschi and Aretha Franklin are justified here…" (ESC, Rootstime.be)
Eric Schuurmans