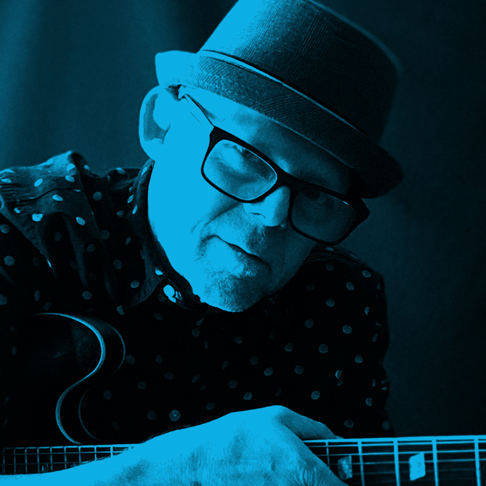 "His personal take on the Blues…"
John Rutherford is een muzikant, blues guitarist & singer/songwriter, gevestigd in Calgary, de grootste stad van de Canadese provincie Alberta. Als tiener wou hij rock gitarist worden, maar het advies van zijn leraar was: "If you won't to play rock 'n' roll, you'll have to learn the blues…".
Hij nam het advies ernstig, verhuisde naar Calgary en was snel actief in de lokale muziek scene. Met zijn zaterdagnamiddag jam sessies trok hij aandacht en trok vaak op met doortrekkende blues artiesten. Samen met blues zanger Bill Dowey vormde John in de late jaren negentig, The Hoodoo Sons, wat leidde naar de opname studio en ook opnames met The Ronnie Hayward Trio en The Highwater Jug Band.
John Rutherford's solo carrière startte in 2010 met de release van de goed onthaalde EP, 'Echo Broadcast'. In 2012 zong hij de rol van Hades in de folk opera "Hadestown" van Anaïs Mitchell en in 2016, kreeg Rutherford de "Player of the Year" Award van de Galery Blues Music Association. In 2017 vervoegde Rutherford in Calgary, Dice Deluxe. 
"With 'Midnight Microphone' Rutherford has created a nostalgic and heartfelt homage to the soul and spirit of the blues. The work reveals an intimate affair with the mysterious allure and power of the music. His concise thematic flow reads like a love letter to the blues..."
Zijn nieuwe 4-track EP, 'Midnight Microphone' verscheen in april. Het album werd opgenomen met de legendarische gitarist/producer Tim Williams, drummer Thom Moon en bassist Bill Price. In de opener "Fell for the Blues" bevestigt John Rutherford nog maar eens waar het in de muziek voor hem allemaal om draait. "Juke Joint Guru" is een rustige stomper waarin, naast de slide gitaar, opnieuw de rauwe signature stem van John opvalt. "Black Diamond Strings" is een (te) korte instrumental, een speels intermezzo, waarin Rutherford als gitarist demonstreert. In de donkere zwoele afsluiter, "Blue Deja Vue" ontmoet John collega Tom Waits.
"Met 'Midnight Microphone' heeft Rutherford een nostalgisch en oprecht eerbetoon gebracht aan de ziel en geest van de blues. Het werk verraadt een intieme verhouding met de mysterieuze allure en kracht van de muziek. Zijn beknopte thematische stroom leest als een liefdesbrief aan de blues…".
"On 'Midnight Microphone' John Rutherford expresses more than his great love for the blues…" (ESC, Rootstime.be)
Eric Schuurmans
10 CD's te winnen!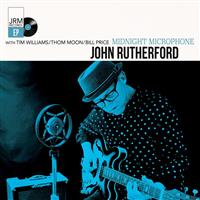 Wil je daar kans op maken, dan mail je ons gewoon even:
je naam, je adres en de vermelding: JOHN RUTHERFORD
Binnen een aantal weken wordt uit alle inzendingen de gelukkigen getrokken.
Wij hopen dat u massaal Rootstime - hier - zult mailen
De winnaars worden per mail verwittigd.
'MIDNIGHT MICROPHONE (EP)': tracklist: 01. Fell for the Blues – 02. Juke Joint Guru - 03. Black Diamond Strings - 04. Blue Deja Vue | Music/Lyrics: John Rutherford, w/ or as [noted] | Producer: Tim Williams | Credits: John Rutherford: vocs, guitar w/Tim Williams: guitar, Thom Moon: drums & Bill Price: bass 
Discography JOHN RUTHERFORD: Midnight Microphone, w/Tim Williams, Thom Moon & Bill Price (EP,4#) [2023] | Echo Broadcast [2010] |