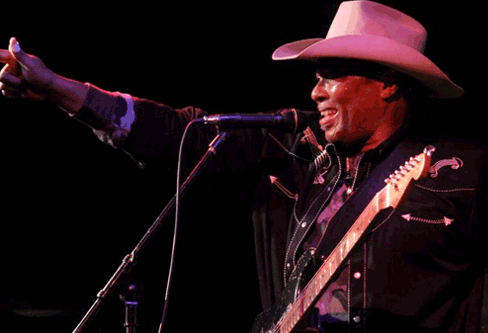 "The last prophet of the Texas family blues…"
US Navy veteraan Willie J. Laws Jr., aka "de laatste profeet van de Texas family blues", groeide op aan de Golfkust van Texas in de buurt van Corpus Christi. Hij is al méér dan 35 jaar muzikant wat hem met zijn funky blues en met de Smithsonian Folkways en de Grammy-bekroonde band Los Texmaniacs, overal in de wereld bracht. Zijn stijl is beïnvloed door Texas Blues, R&B/Soul, TexMex Tejano/Conjunto, Louisiana Zydeco en Country. Hij maakte deel uit van de huisband voor The House of Blues in zowel Las Vegas (5 jaar) als New Orleans (2 jaar). Willie werd begeleid door en toerde met de overleden blues grootheid en Texaan, Phillip Walker.
Willie woont nu in Massachusetts. Hij won in 2011 een Massachusetts Blues Challenge Award, was halve finalist in de 2012-IBC en de prestigieuze Beale St King Award 2012 in Memphis TN, twee New England Music Award-nominaties (2015, 2016) en een 2015 Boston Music Award-nominatie.
Het geluid van de Willie J Laws Band zit diep in geworteld in de muziek van Texas. Voeg daar wat funk en jazz beïnvloede baspatronen aan toe en de invloed van verschillende Afro-Caribische drumbeats, allemaal getemperd met een groove van Motown, Memphis of Muscle Shoals, New Orleans of Houston, Cincinnati of Los Angeles. Het geluid is traditionele Amerikaanse rootsmuziek met een unieke twist, die vakkundig gespeeld en uitgevoerd wordt.
Het album dat Willie J. Laws Jr. dit jaar uitbracht heet, 'Too Much Blues' (2023). Het is de opvolger van 'Black Maria' (2018) en is een verzameling van (op één na) originele nummers, geschreven en geproduceerd door hemzelf en toetsenist Bruce Mattson.
Gezegend met een geweldige stem opent Willie het album met een slow blues à la lettre, "Regl' Ol' Blues" terwijl hij knipoogt naar BB King, Little Milton en Bobby "Blue" Bland. Met "Better off Blue" voegt Willie wat funky soul toe. "Stuck in Traffic" en "Getcha' Knee off My Neck" zijn daarna aanstekelige "echte" funky top songs. In het tweede, een protest song over de handelswijze van de sterke arm, zorgen de blazers voor de funky groove, terwijl Willie uitgelaten en erg knap zingt als een rapper. Ook "Love Before you Day" en "I Want to Be Loved" zijn funky, maar op "Sorry Charly" en de titelsong krijgen we een andere Willie J. Laws Jr. te horen: de verteller en entertainer, de "andere" verrassende, misschien wel de "echte" Willie. Bassist Lenny Bradford leidt daarna met een vette groove de meer traditionele blues "Too Much Blues", waarin de gitaarsolo van Willie top is. Na het opnieuw meer funky, "You Don't Love Me (u love what I do)" komt Willie opnieuw voor zijn mening uit op "Ain't Goin' to Texas", een rustige shuffle met een politiek statement. Op "The Right" (studio live) gaat hij gedreven door en roept hij de man en vrouw in de straat op om op te staan tegen de gevestigde politiek. Hij wil dat grondwet aangepast wordt met voldoende begrip voor iedereen. In het afsluitende "Who's that Lady" hoor je de nog méér Robert Cray- invloeden in de zang en het gitaarspel. Samengevat: een geslaagd erg funky album, waar je nooit snel genoeg van krijgt!
"Willie J. Laws Jr.'s 'TOO MUCH BLUES' is a successful very funky album, one you never get tired of!..." (ESC, Rootstime.be)
Eric Schuurmans
'TOO MUCH BLUES': tracklist: 01. Regl' Ol' Blues – 02. Better Off Blue – 03. Stuck In Traffic – 04. Getcha' Knee off My Neck – 05. Love Before you Day – 06. I Want to Be Loved – 07. Sorry Charly, ft. Jerry Portnoy & The Paul Nelson Band – 08. Too Much Blues – 09. You Don't Love Me (u love what I do) – 10. Ain't Goin' to Texas – 11. The Right (studio live), w/Willie J Laws Band - 12. Who's That Lady | Music/Lyrics: Willie J. Laws Jr. w/Bruce Mattson, or as [noted] | Producer: Willie J. Laws Jr. & Bruce Mattson | Credits: Willie J. Laws Jr.: vocs, guitar / Lenny Bradford: bass / Bruce Mattson: keys & …
Discography WILLIE J LAWS JR. (BAND*): Too Much Blues, ft. Jerry Portnoy [2023] | The Right (single) [2021] | Hard Climb (single) [2020] | Passionate P**o, King William Sound Company (single) [2020] | Black Maria [2018] |