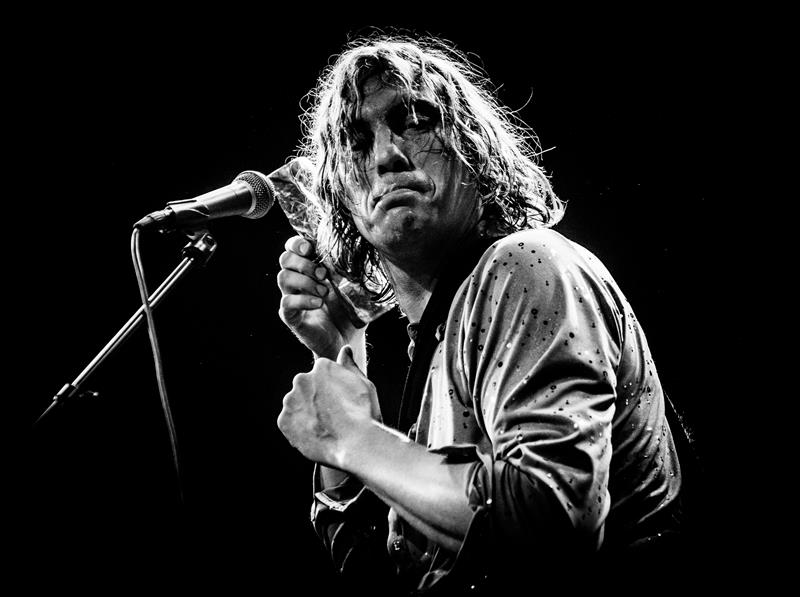 "Er zijn slechts weinige muzikanten zo uniek als hem…"
Enig in de Nederlandse blues scene is nog steeds het fenomeen Ralph de Jongh, de fanatieke duizendpoot uit Roosendaal van wie men al vaker schreef, dat hij "de hardst werkende en meest productieve Nederlandse blues man" is. Ook Rootstime schreef al vaker uitvoerig over deze energieke en sympathieke Noorderbuur-op-klompen Ralph de Jongh, muzikant, wijsgeer, kustschilder, voormalig loodgieter en schrijver. De houten klompen en de Hollandse molens, die hij als percussie-instrument gebruikt, worden als zijn handelsmerk gezien. Ralph begon in 1975 in Nispe, een dorp binnen de gemeente Roosendaal in Noord-Brabant, in het huis van zijn grootvader die ook schilder was, aan zijn reis waarvan voorlopig het einde nog niet in zicht is.

Ralph de Jongh vormde in 1992 samen met pianist/componist Harmen Fraanje zijn eerste band, The Blue Band. Daarna volgden The Three Nobody's en de The Furious Freaking Dales. Zijn doorbraak kwam er in 2004, nadat Harry Muskee (Cuby + Blizzards) hem "ontdekte, met wie hij van 2006 tot 2008 tourde en het voorprogramma deed. In 2010 ontstond Ralph de Jongh & Crazy. Hij won toen als beste zanger de Dutch Blues Award, waardoor hij in 2011 (én 2015) Nederland mocht vertegenwoordigen op de IBC in Memphis.
Tussen april 2020 en maart 2022 verscheen een groot aantal nieuwe albums van RdJ met studio en live opnames tussen 2019-2022. De Jongh speelt hierop solo en met diverse bands in verschillende samenstellingen. Om de kosten te drukken, verschenen de cd's in een sober kartonnen hoesje in een oplage variërend van 50 tot 100 stuks.
'T&R', het nieuwe album van Ralph (zang, gitaar) is het studio werk van Ralph & Tim Birkenholz (gitaar). Birkenholz groeide op in Leeuwarden en in 2016 -na veel YouTube gitaar lessen, veel onderzoek en na vooral veel naar muziek te luisteren- ging hij voor het eerst met een heel eigen gitaarstijl naar buiten. Birkenholz speelt veel met zijn band Electric Hollers, maar ook met topmuzikanten zoals hier Ralph de Jongh en Ruben Hoeke.  
De 12 originele akoestische nummers werden geselecteerd door Reinhard Penning en werden blootsvoets opgenomen in The Farm Studio's in Ipsum. Met de opener "Bleeding Bleeding Bleeding Heart Standing For You" zetten Ralph en Tim je op weg zodat je weet waar de reis op 'T&R' heen gaat, "Bleeding Change Of The Sun" en "The Raindrops Of Your Life" doen je al met gefronste wenkbrauwen luisteren en als daarna "As We All Dissolve" in het niets oplost, dobber je op "These Stretches Turned Out Too Soon" verder opnieuw mee met de flow. Als op "Taking Long" de zanger zwijgt, praten de gitaren verder. "Rum-bone" is "less" en -zoals "Got The Key"- erg bluesy, maar vooral "more". "Straight From The Heart" lijkt een zoektocht en "and my Mother and Father Shining On The Same Tree" klinkt als een ode en erg gemeend. 'T&R' sluit af met "Sun Come Through My Heart",bevreemding en vooral onbeantwoorde vragen.
"Knap hoe twee gitaren kunnen imponeren, fascineren en zielen raken…" (ESC voor Rootstime)
Eric Schuurmans
10 CD's te winnen!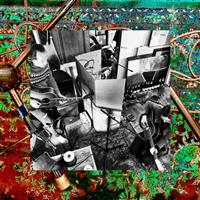 Wil je daar kans op maken, dan mail je ons gewoon even:
je naam, je adres en de vermelding: RALPH DE JONGH
Binnen een aantal weken wordt uit alle inzendingen de gelukkigen getrokken.
Wij hopen dat u massaal Rootstime - hier - zult mailen
De winnaars worden per mail verwittigd.
'T&R': Tracklist: 01. BleedingBleedingBleedingHeartStandingForYou – 02. Bleeding Change Of The Sun – 03. The Raindrops Of Your Life – 04. As We All Dissolve – 05. These Stretches Turned Out Too Soon – 06. Taking Long – 07. Rum-bone – 08. Straight From The Heart – 09. and my Mother and Father Shining On The Same Tree – 10. Got The Key – 11. GoesBangBangBang – 12. Sun Come Through My Heart | Music/Lyrics by: Ralph de Jongh | Credits: Ralph de Jongh: vocs, guitar / Tim Birkenholz: guitar
Discography RALPH DE JONGH: T&R [2022] | Asdays Are Dark [2022] | Let Us Slowdance [2022] | (2021, in alfabethische volgorde:) A Child That Fell On The Earth - Be Who You Are - Best Blue 1/5 - Bluesworld 1 & 2 – Blues - EM2 = Love - Every Time I Fall - Flower of Life – Home - Horses Stables 2 - I`m Falling In Your Arms Without a Break - I Love Real Live - In the Morning I'll Fly Away - In This Miracle - In Your Neighbours Eyes - Is All We Need - I was Just Trying to Find a Way to Be Myself - Let It Be Good for All (rock version) - Let the Snowflakes Fall - My Friend - New School - No Words – POi - Purple Harry - Rattle Like a Rattlesnake - Sing That Old Blues in the Rain - Special Trio 1 & 2 - The Knight Is One - To Another Clowns Paradise - Tussen de Dijken - Your Man - When the Wind Blows – XXL - [2021] | Let it Be Good for All [2019/2020] | Rainbow Child [2020] | Solo Germany (Live @ Central Theater Brake & Theater Gallery Sonja Wachter Neuenburg @ 2020) [2020] | Solo [2020] | XL [2020] | Solo 1996 – Burst out Explosion (Live @ H19, Oosterhout, June 1996) [2020] | I Live my Life Without Make Up [2020] | A Brand-New Man [2020] | Wild Boy [2020] | The Whole World Inside Vol.1: #misic#youbetter#music# (Recorded by Marc Hullegie @ café De Noot) [2020] | Live @ the Theatre Vol.2 (Recorded @ theatre Beresteyn in Veendam) (2CD) [2020] | Roadtrippin (4cd) [2019] | Bluezy [2019] | Live @ The Theatre [2019] | Quantum (4cd) [04/2019] | Fly [2018] | Breath of Live [2017] | Slow Turtle Sundance [2018] | Live [2018] | Dancing on a Vulcano (TrilogY – 20 Years Burst Out Explosions) (3cd: Highway Man, Misty Train & Bemuse Me) [2017] | [2017] | Lonesome Man - Ocean of Love (2cd) [2016] | Live @ De Noot [2015] | Sun Coming Up [2015] | Ben's Choice [2015] | Live @ the Saint Izaire Blues Festival [2014] | Daddy's Blues [2014] | III [2014] | Free Music [2012] | More than Words [2011] | Just Ralph [2007] | Emotion [2007] | Live @ the Saint Azaire Bluesfestival [2007] | Brainmood, with Hans van Lier [2005] | Sunday Afternoon [2005] | Live in het Patronaat [2004] | Daddy's Blues [2004] | Live @ Crossroads [2004] | Burst Out Explosion [1997] |